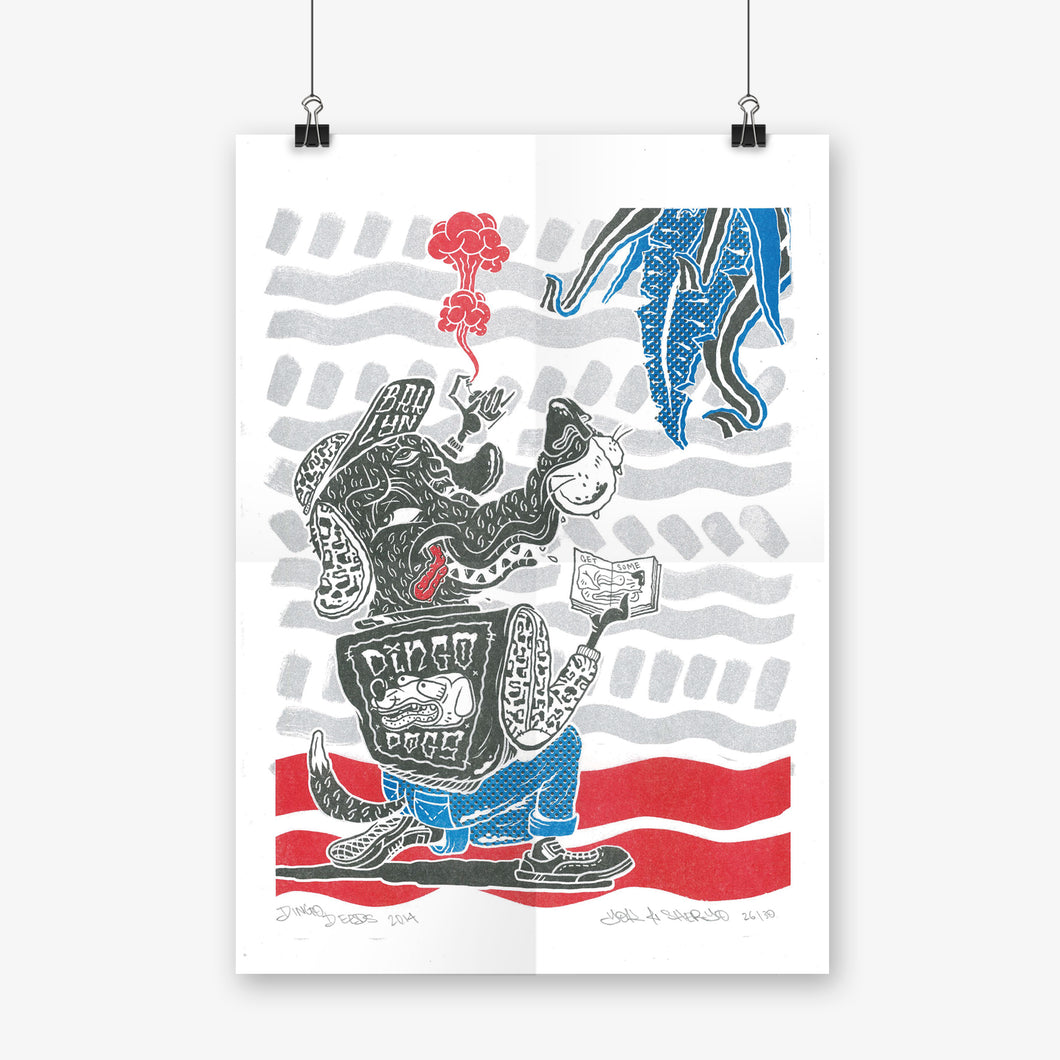 Yok and Sheryo - Dingo Deeds (2014)
Regular price $99.00 $90.00 Sale
Yok and Sheryo is an artist duo, with Yok being an Australian artist who grew up fuelled by Ren and Stimpy cartoons and skateboarding graphics, and Sheryo being a Brooklyn-based Singaporean artist seeking to investigate, analyse and document the human psyche. Their works often express the frustrations towards contemporary lifestyles through references to pulp illustrations, skateboard graphics, and affinity for kitsch.
--
Artist: Yok and Sheryo (US)
Information:
Measurement: 30cm x 40cm, unframed
Material: Silkscreen Print on Fine Art Paper 
Limited Edition of 30, Signed and numbered
Don't wish to pay for postage? You can personally collect the item at Kult gallery by entering the code "SELFCOLLECTX01" when you checkout!

Postage only covers normal mail. For express shipping, kindly e-mail orders@kult.com.sg.