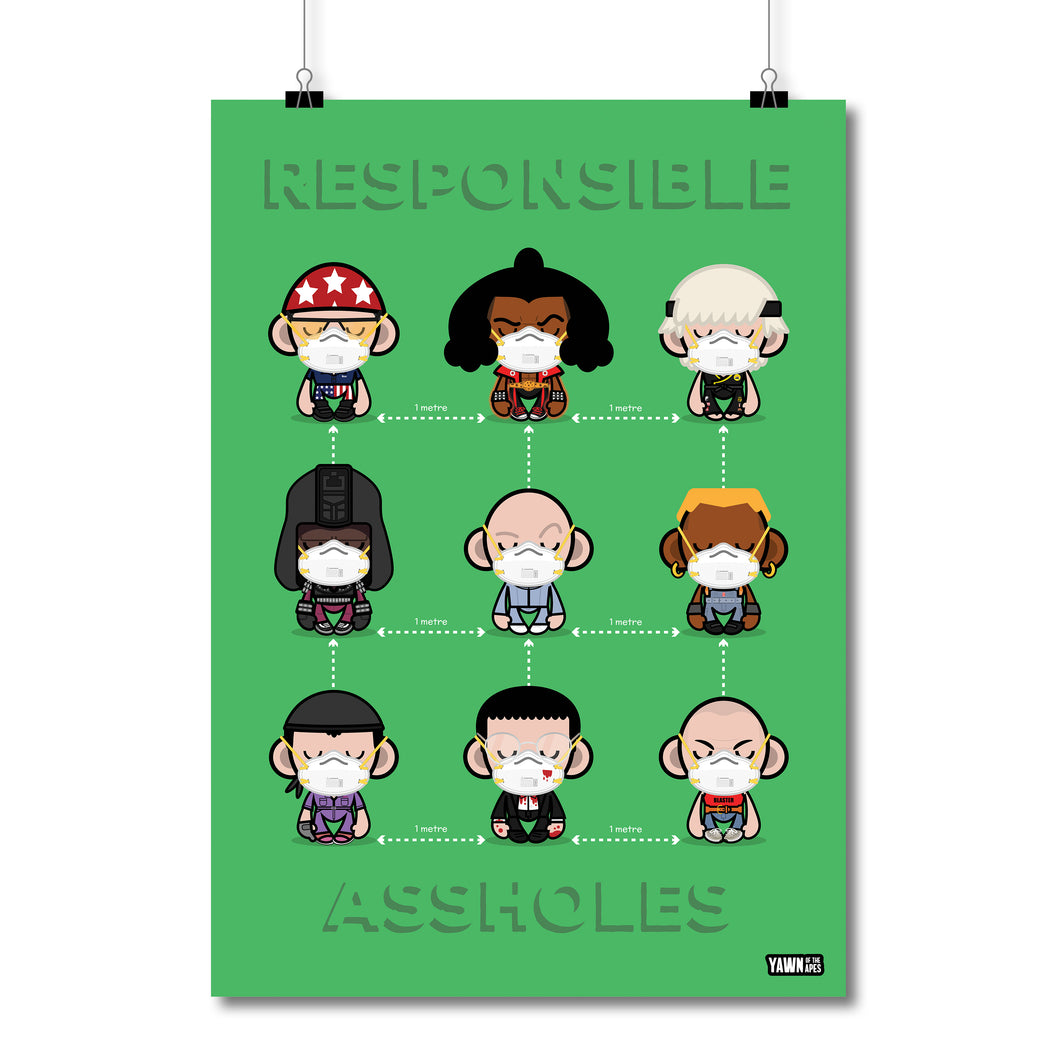 Yawn of the Apes - Socially Responsible Movie Assholes
Regular price $143.00 Sale
Someday, 2020 will be a distant memory. During the circuit breaker period, Kult blasted an open call for digital artists regardless of experience, to spew all their feelings onto the virtual canvas under 3 categories - Escapism, F*ckvid-19 and Intimacy. All pain is valid, and we're sure someone out there feels you too. 
---
Socially Responsible Movie Assholes
Classic movie assholes from the 70s, 80s and 90s being socially responsible - a reminder to #stayhome, watch good shit and that even assholes can be responsible. (top to bottom, left top right) - Rex from "Napoleon Dynamite", Sho'nuff from "The Last Dragon", Johnny from "The Karate Kid", General Ursus from "Beneath the Planets of the Apes", Dr. Evil from "Austin Powers", Simon Phoenix from "Demolition Man", Jesus Quintana from "The Big Lebowski", Richie from "From Dusk til Dawn" and Bob "Bull" Hurley from "Over the Top".
---
Artist: Yawn of the Apes, @yawnoftheapes (SG)
Category: F*ckvid19
Smooth Fine Art Print on Smooth Fine Art Paper, Unframed
For more information, email design@kult.com.sg

Don't wish to pay for postage? You can personally collect the item at Kult Gallery by entering the code "SELFCOLLECTX01" when you checkout!

Postage only covers normal mail. For express shipping, kindly e-mail orders@kult.com.sg.