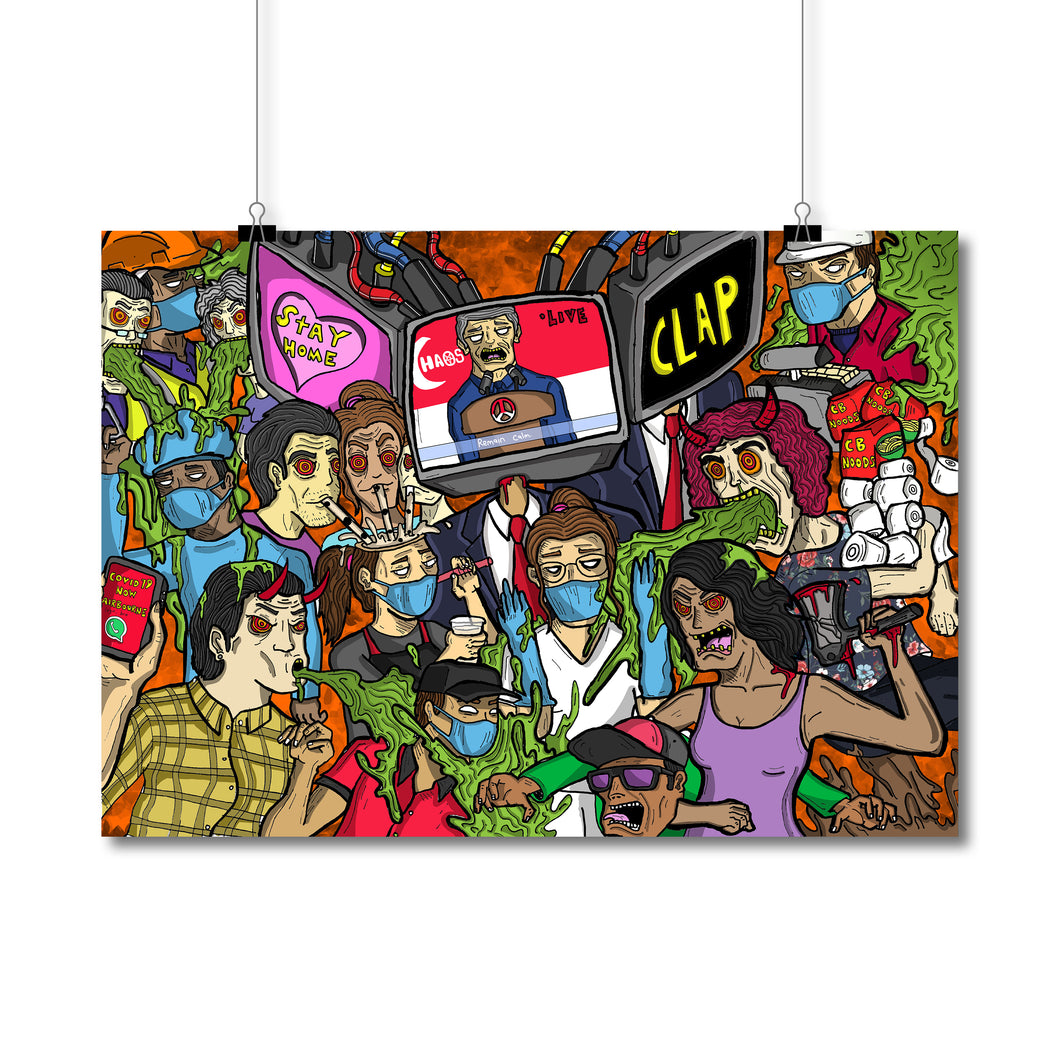 Taufiq Haady - Reeking Animosity
Regular price $326.00 Sale
Someday, 2020 will be a distant memory. During the circuit breaker period, Kult blasted an open call for digital artists regardless of experience, to spew all their feelings onto the virtual canvas under 3 categories - Escapism, F*ckvid-19 and Intimacy. All pain is valid, and we're sure someone out there feels you too. 
---
Reeking Animosity

This piece represents the apparent hostility of Singaporeans during these depressing times. It really brings out the ugliness in all of us which is represented in an overly-exaggerated (or maybe not) manner. Every one of the characters shown here exhibits some of the ugly sides Singaporeans have shown. This behaviour is fueled by anger, depression, angst and of course, fear and I visually translated all of that to a moshpit, a place where people ''dance'' at extreme music gigs. The vomit is a touch of humour and also embody how some of us are unfortunately mistreating our fellow essential workers.

---
Artist: Taufiq Haady, @deshiiit (SG)

Category: F*ckvid-19
Smooth Fine Art Print on Smooth Fine Art Paper, Unframed

For more information, email design@kult.com.sg

Don't wish to pay for postage? You can personally collect the item at Kult Gallery by entering the code "SELFCOLLECTX01" when you checkout!

Postage only covers normal mail. For express shipping, kindly e-mail orders@kult.com.sg.