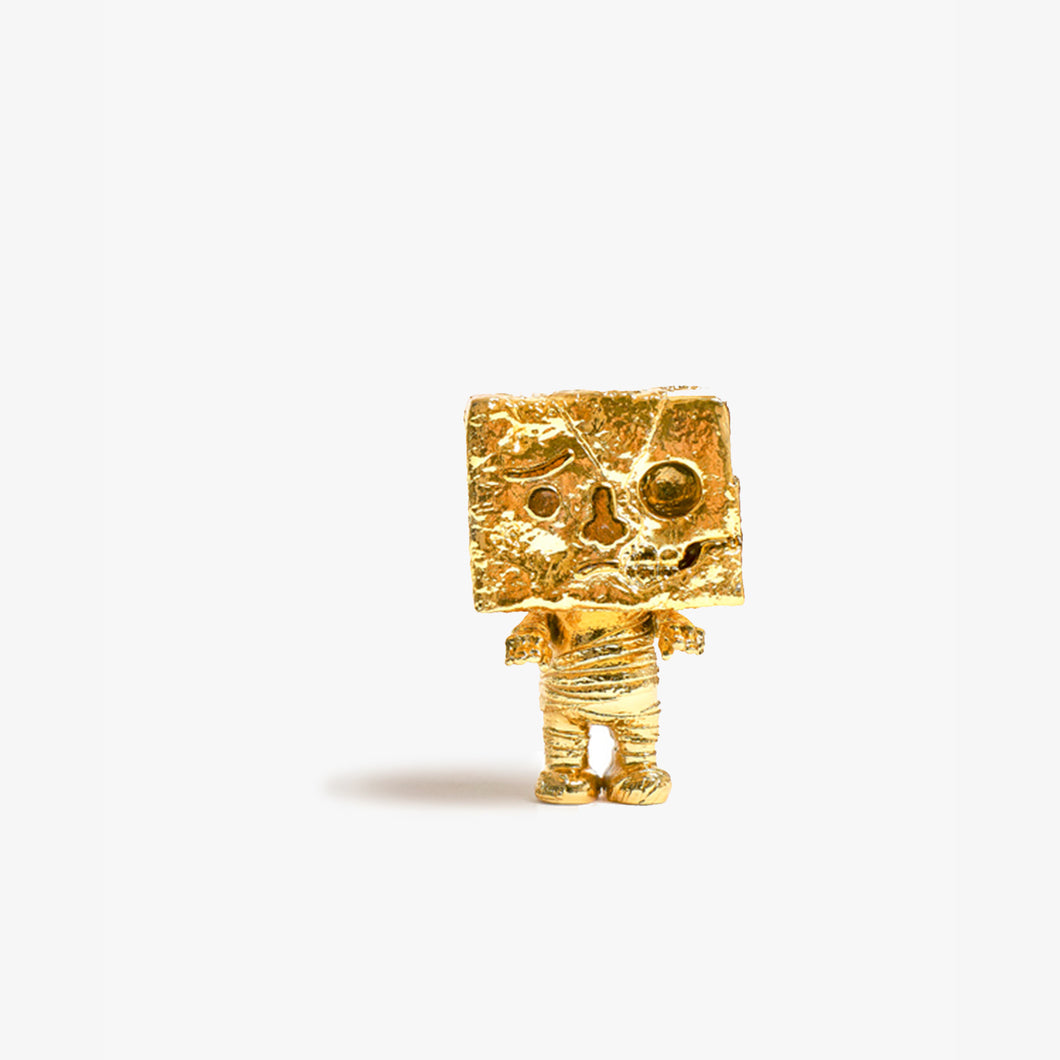 Daniel Yu - Tau Pok King
Regular price $50.00 $20.00 Sale
This artwork was created for 'Choking Hazard: An Exhibition about Toys', held at Kult gallery from 17 February to 18 March 2017.
Tau Pok literally means 'fried tofu'. Tau Pok King, fried countless times, yet still standing. 
This figure is the artists' testament to the overcoming of barriers and difficulties that one faces in life.


Artist: Daniel Yu, DEVILROBOTS, Mighty Jaxx 
Information:
Measurement: 6.5 x 10 x 4.5cm
Edition: Limited
Material: Metal with Chrome Gold Finish
For more information, email design@kult.com.sg

Don't wish to pay for postage? You can personally collect the item at Kult gallery by entering the code "SELFCOLLECTX01" when you checkout!