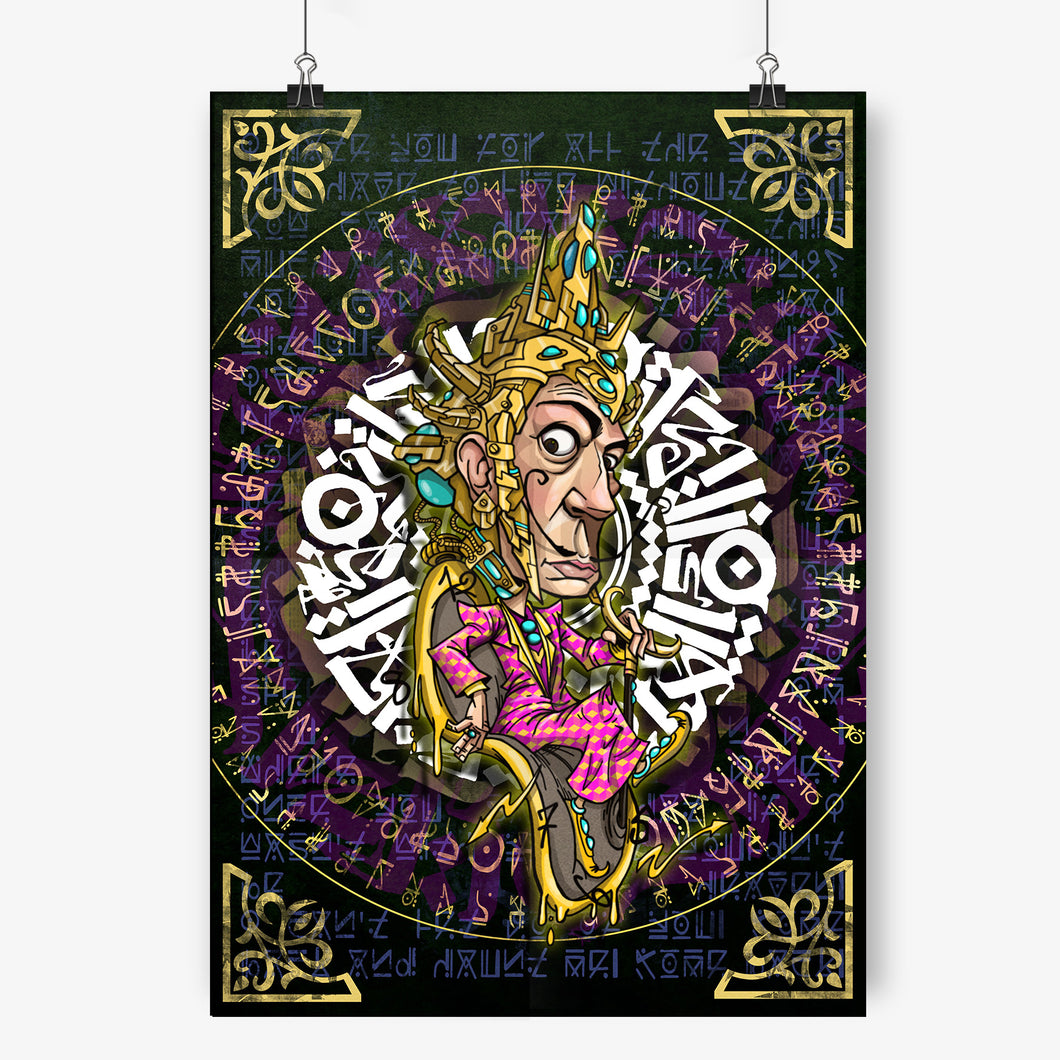 SCRYPTK - The Mantra of Shadam Corrino Dali IV
Regular price $150.00 $75.00 Sale
From 1 - 30 Dec 2017, Kult Gallery transformed into the planet Arrakis from the sci-fi cult favourite novel by Frank Herbert, Dune. The works of over 15 artists across disciplines are at Dune: A Sci-fi Art Show. An air of surrealism honors these artworks on view, coupled with a renewed belief in art as a tool to further the stories of science. The works essentially fold fact into fantasy and can be interpreted as relics, tributes and results of Frank Herbert's Dune philosophy. The exhibition is also a timely reminder in the context of many current issues including oil conflicts in the Middle East, medical experimentations to prolong life and intellectual conferences on the future of Artificial Intelligence.
---
Artist: SCRYPTK (SG)
Information:
Measurement: 29.7 x 42 cm, unframed
Material: Digital print on paper, 2017
Open edition
An emperor controls the universe, of which Arrakis, the desert planet better known as Dune, is a part. He is a little mad, possibly insane. Artist SCRYPTK compares his eccentricity to that of the surrealist painter Salvador Dali. In a film version of Dune that was never completed, Dali was hired by director Jodorowsky to play the galactic emperor who lived in a gold palace with a robot replica of himself. 
For more information, email design@kult.com.sg

Don't wish to pay for postage? You can personally collect the item at Kult gallery by entering the code "SELFCOLLECTX01" when you checkout!

Postage only covers normal mail. For express shipping, kindly e-mail orders@kult.com.sg.