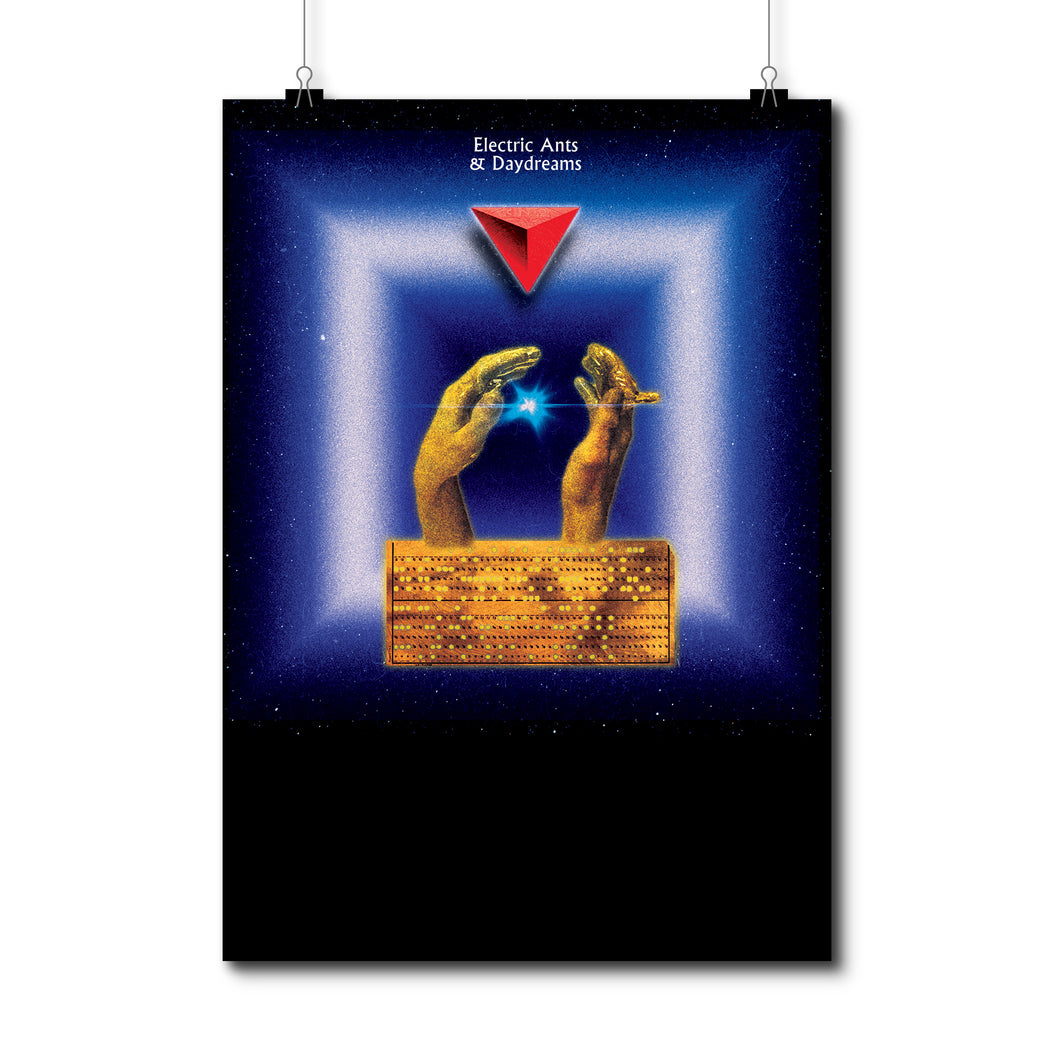 Samiksha - Electric Ants & Daydreams
Regular price $73.00 Sale
Someday, 2020 will be a distant memory. During the circuit breaker period, Kult blasted an open call for digital artists regardless of experience, to spew all their feelings onto the virtual canvas under 3 categories - Escapism, F*ckvid-19 and Intimacy. All pain is valid, and we're sure someone out there feels you too. 
---
Electric Ants & Daydreams

Inspired by the writings of classic science-fiction writer Philip K.Dick, this artwork draws on the idea of the self and reality- His stories often involve protagonists that delve into the fundamental question of- 'is there a true reality outside our minds?'

In the titled story 'The Electric Ant', the protagonist, an android, warps his reality by messing with his internal computer punch tape, at first leading to amazing creations, but in his search for truth he ultimately ends up deleting the world itself.

In this current CB situation we are all experiencing different versions of his crisis, and escaping into different realities to stay sane - here's hoping for a better ending.
---
Artist: Samiksha, @sxm__art (SG)

Category: Escapism
Smooth Fine Art Print on Smooth Fine Art Paper, Unframed

For more information, email design@kult.com.sg

Don't wish to pay for postage? You can personally collect the item at Kult Gallery by entering the code "SELFCOLLECTX01" when you checkout!

Postage only covers normal mail. For express shipping, kindly e-mail orders@kult.com.sg.