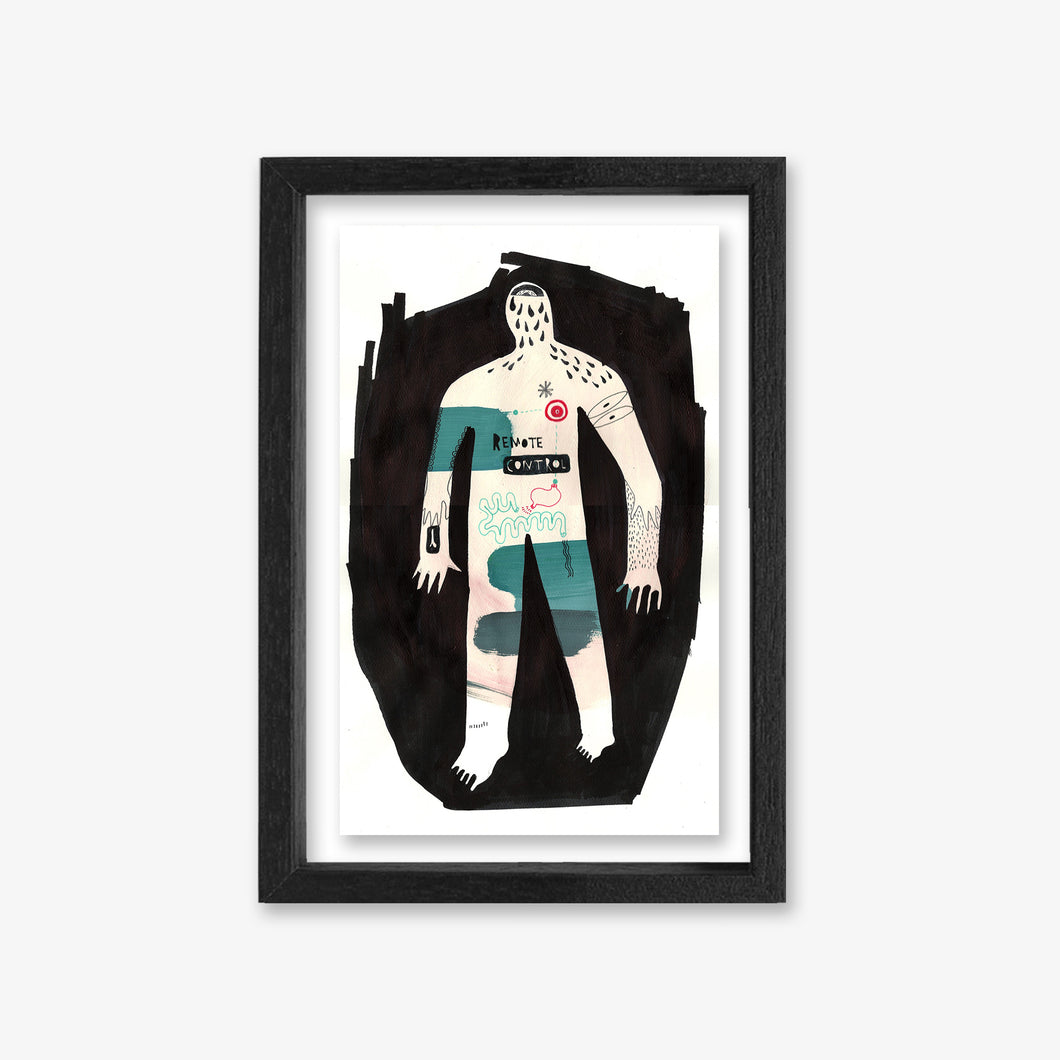 Custard Mustard Gustard - Remote Control
Regular price $300.00 $50.00 Sale
This art piece is created for the Little Shop of Horrors exhibition that was held at Kult Gallery from 6th August – 7th September 2015.
Welcome to the weird world of Wunderkammer (Cabinet of Curiosities).
Explore the imagination of a fine collection of artists who are inspired
by the unnaturally strange.
Think freakishly deformed sea creatures, skeletal remains of mutated animals, otherworldly sentient plants and everything in-between.
---
Artist: Custard Mustard Gustard
Information:
Measurement: 27.5 x 37.5cm , framed
Material: Mixed Media on Paper
Antony Gustard is an illustrator from England, currently based in Mexico. He creates lino prints, collages and paintings on found wood. His work uses brightly coloured simple shapes, often depicting disembodied limbs but in a happy way.
Don't wish to pay for postage? You can personally collect the item at Kult Gallery by entering the code "SELFCOLLECTX01" when you checkout!

Postage only covers local normal mail. For international and/or express shipping, kindly e-mail orders@kult.com.sg.