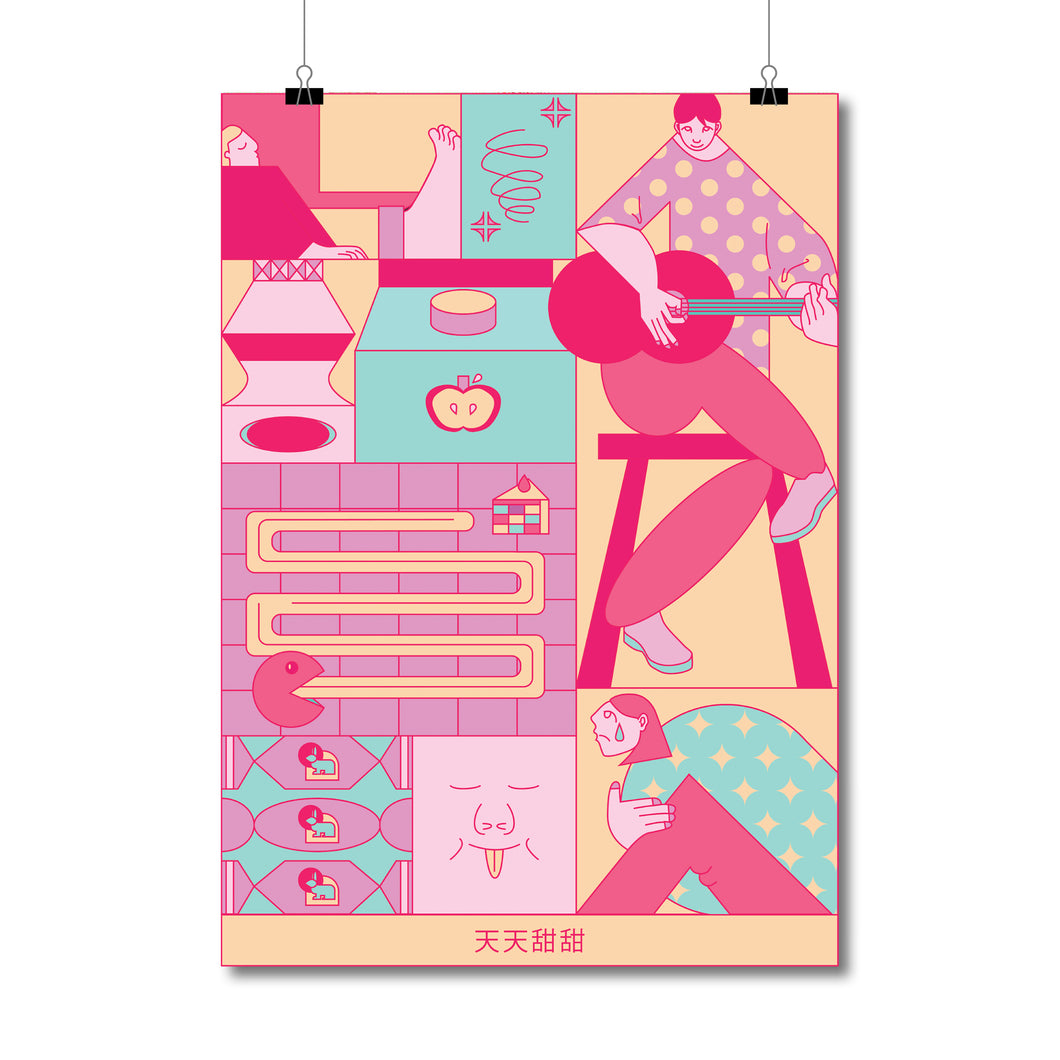 Ray Chong - 天天甜甜
Regular price $73.00 Sale
Someday, 2020 will be a distant memory. During the circuit breaker period, Kult blasted an open call for digital artists regardless of experience, to spew all their feelings onto the virtual canvas under 3 categories - Escapism, F*ckvid-19 and Intimacy. All pain is valid, and we're sure someone out there feels you too. 
---
天天甜甜

I was never really the guy to engage in gratuitous eating, especially since let's face it – snacking is pretty expensive! But I'd found myself recently turning more and more to sweet comforts (juices, candy and the like were all fair game) to dampen the bitterness of this time. This frankly drastic change in my habits is making me ponder the importance of coping mechanisms that aren't self-destructive. Right now, I'm starting small, pulling myself out of this temporary obsession with sweet things and back into habits that make me happy, like music. 
---
Artist: Ray Chong, @raysdaysofartisticways (SG)
Category: Escapism
Also available in English here.
Smooth Fine Art Print on Smooth Fine Art Paper, Unframed

For more information, email design@kult.com.sg

Don't wish to pay for postage? You can personally collect the item at Kult Gallery by entering the code "SELFCOLLECTX01" when you checkout!

Postage only covers normal mail. For express shipping, kindly e-mail orders@kult.com.sg.