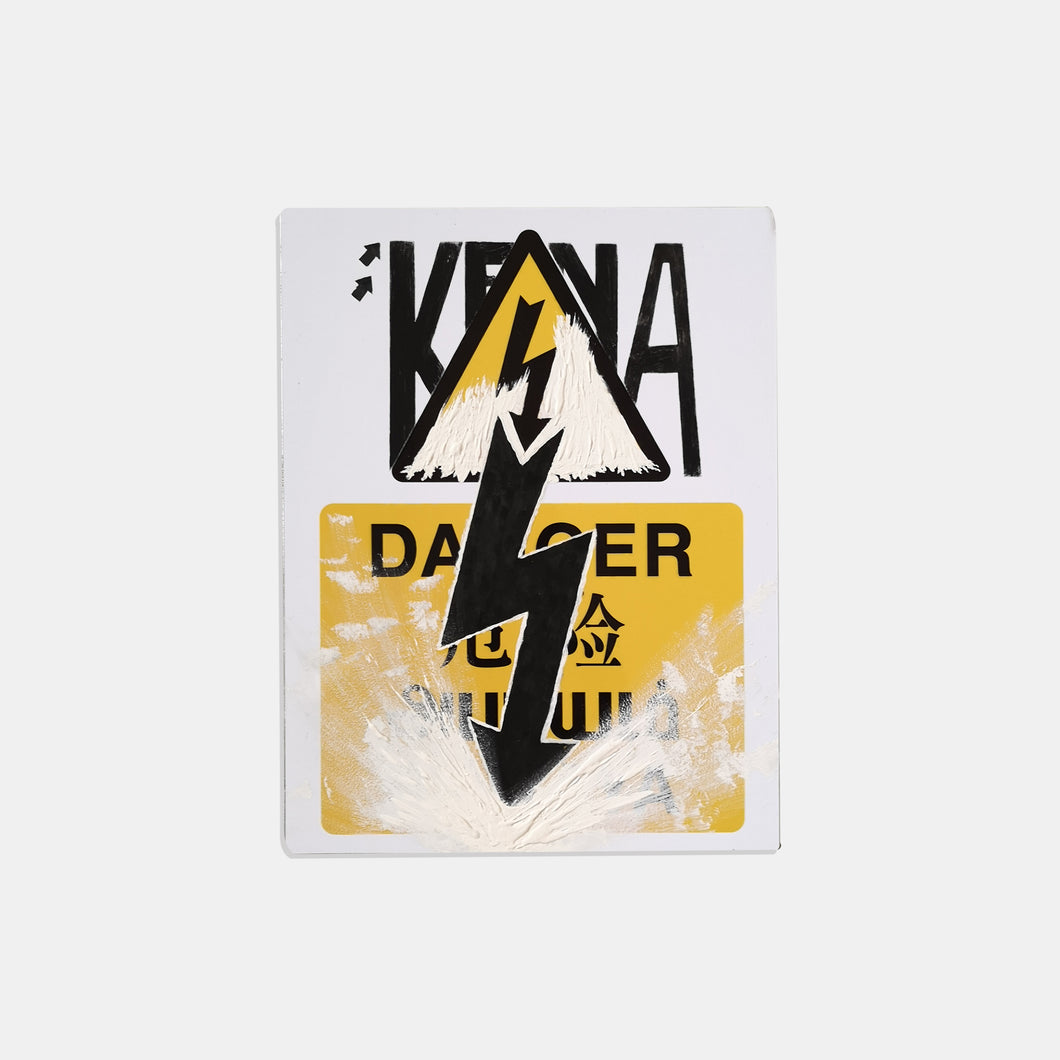 Prakash Haridas - Kena Arrow Also Danger!
Regular price $250.00 Sale
This artwork is part of
Vol. 2: From the Streets of Singapore, 
a showcase of signs of the times that we live in currently. Kult has reached out to over 45 urban artists, giving them metal street signs to use in order to 
respond to living in a state that is still conservative in many parts. 
The common denominator amongst the signs given to the creatives is the restrictive tone of voice -  "STOP", "NO ENTRY", "NO JAYWALKING" and "NO DURIANS" to name a few.
The exhibition is curated by Kult for Aliwal Urban Arts Festival 2019.
--
Artist: Prakash Haridas
Information:
Measurement: 35 x 40cm
Material: Acrylic on Vinyl Sticker on Aluminium Plate
Don't wish to pay for postage? You can personally collect the item at Aliwal Urban Arts Festival 2019 (on 19 Jan) or at Kult Gallery (after 19 Jan) by entering the code

 

"SELFCOLLECTX01"

 

when you checkout!

For details, e-mail orders@kult.com.sg.