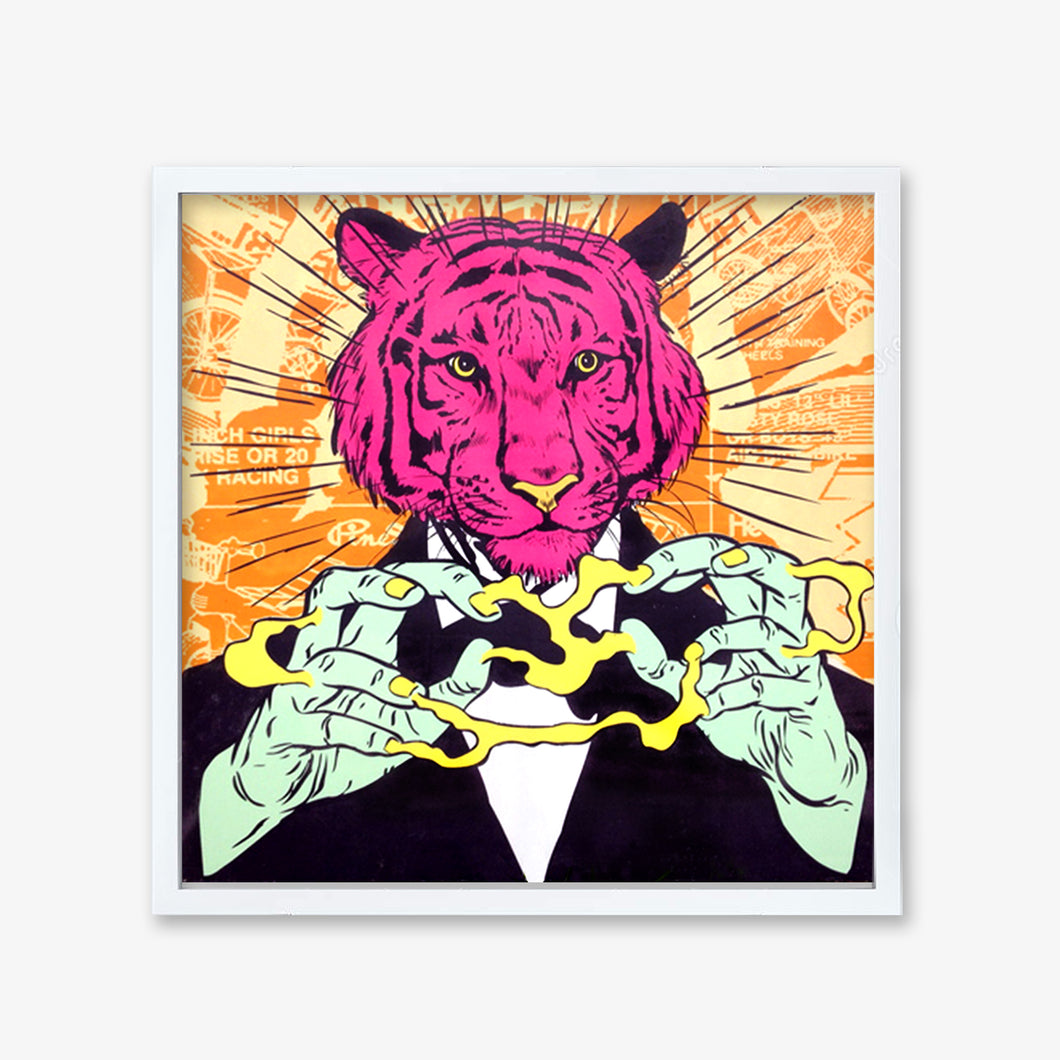 Paul Rentler - Tiger
Regular price $600.00 $500.00 Sale
Paul Rentler is an artist, musician, and a photographer living and working in the USA. He uses a combination of screen printing, printmaking, and fine art painting techniques. He enjoys making collages, often combining images from Marvel and DC Comics to create his own mash-up story of the 80s and 90s superhero favourites.
---
Artist: Paul Rentler (USA)
Information:
Measurement: 71 x 71cm 
Silkscreen, Signed. 

Don't wish to pay for postage? You can personally collect the item at Kult Gallery by entering the code "SELFCOLLECTX01" when you checkout!

Postage only covers local normal mail. For international and/or express shipping, kindly e-mail orders@kult.com.sg.