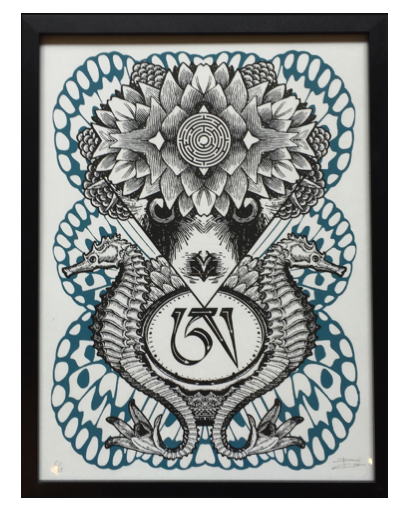 Patrice Ganda - Maze of Sanity
Regular price $180.00 $150.00 Sale
Artist: Patrice Ganda (CH)
Information:
Measurement: 42.2 x 32.2cm, unframed
Material: Silkscreen Print on 450gsm paper
Patrice Ganda is an artist based in Switzerland, whose primary medium is silkscreen. Being an avid skateboarder throughout his childhood and early adulthood, he fostered an appreciation and interest in street art. Hidden in the details of each silkscreen he creates are stories and episodes from his life, combining his passion for skateboarding and love for street art.
For more information, email design@kult.com.sg

Don't wish to pay for postage? You can personally collect the item at Kult gallery by entering the code "SELFCOLLECTX01" when you checkout!

Postage only covers normal mail. For express shipping, kindly e-mail orders@kult.com.sg.