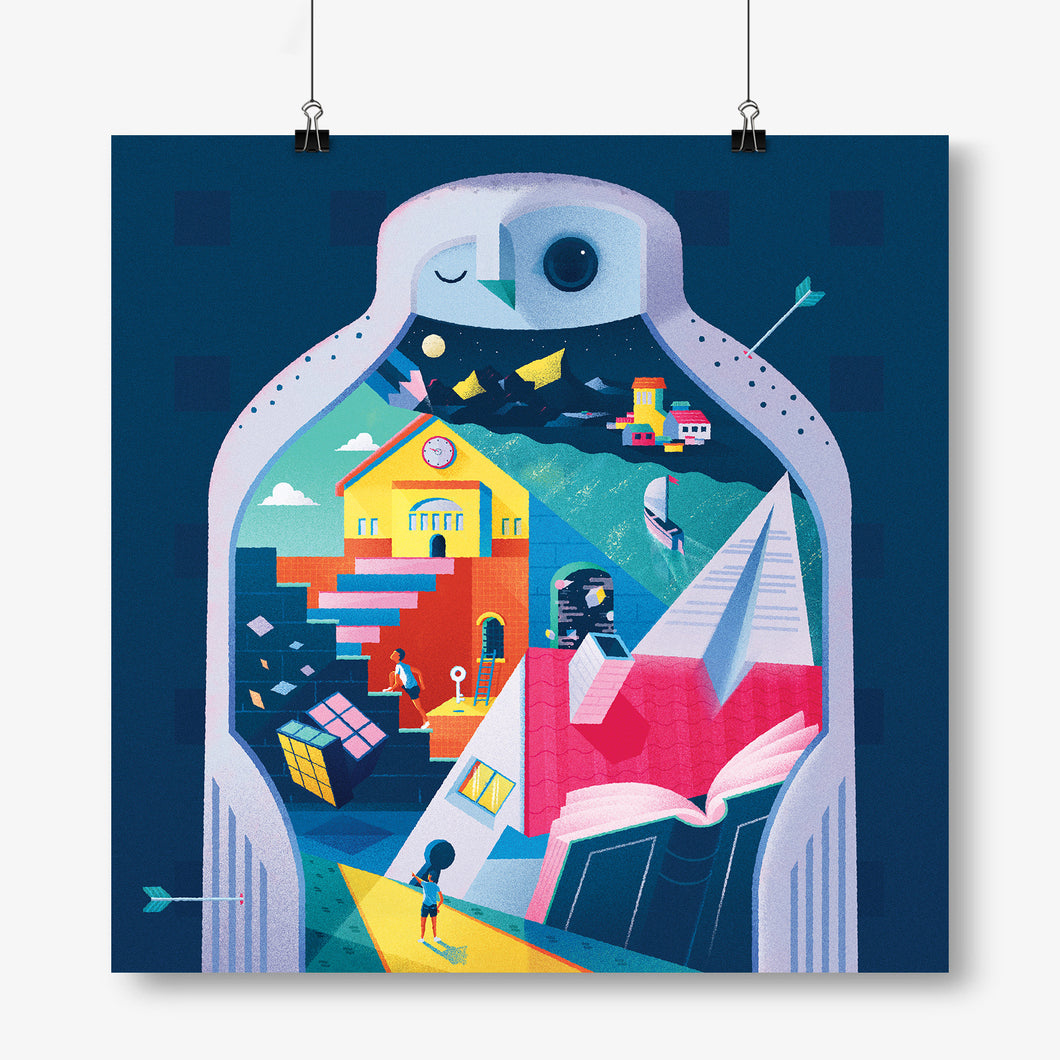 Ashton Lim - Owl
Regular price $100.00 $70.00 Sale
This artwork was created for Kult Magazine's Issue #21 Dreams.
When an owl appears in your dream, it signifies magic and wisdom. Perhaps you are connected to your intuitive senses, and are on your way to solving the mystery of the knowledge within.
Issue #21 Dreams, is a journey into and through surreal and real dream worlds interpreted by illustrators, designers, photographers, sound and motion artists from around the world. The experience of this issue begins with an A-Z Dream Dictionary, which analyses 26 recurring symbols in dreams.
---
Artist: Ashton Lim
Information:
Measurement: 52.5 x 52.5cm, framed
Material: Printed on Heavy Stock Smooth Fine Art Paper, Matt Finish, Open Edition Fine Art Print
For more information, email design@kult.com.sg

Don't wish to pay for postage? You can personally collect the item at Kult Gallery by entering the code "SELFCOLLECTX01" when you checkout!

Postage only covers local normal mail. For international and/or express shipping, kindly e-mail orders@kult.com.sg.