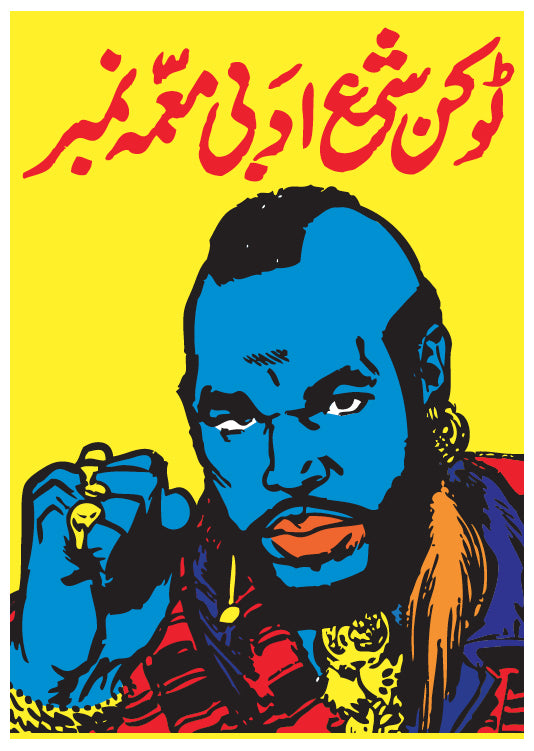 Mister Edwards - Blue Mr. T
Regular price $185.00 Sale
This artwork is part of an exhibition on different writing scripts, codes, styles and languages, titled WORD. To view more artworks from the exhibition or more artworks from the artist, request us for a catalogue. 
Says the artist, "I like to combine bold pop images with found lettering to create a new (unreadable) but emotive visual language. I am interested in how it looks not what it says. For example the viewer tends to think that the Mr. T print says something like "I pity the fool". I encourage them to go with whatever they believe."
---
Artist: Mister Edwards (Australia)
Information:
Measurement: 42 x 60cm
Material: Giclee Print on 308gsm Hahnemuhle photo rag matt paper
Limited Edition of 25, Signed and numbered

Don't wish to pay for postage? You can personally collect the item at Kult Gallery by entering the code "SELFCOLLECTX01" when you checkout!

Postage only covers local normal mail. For international and/or express shipping, kindly e-mail orders@kult.com.sg.