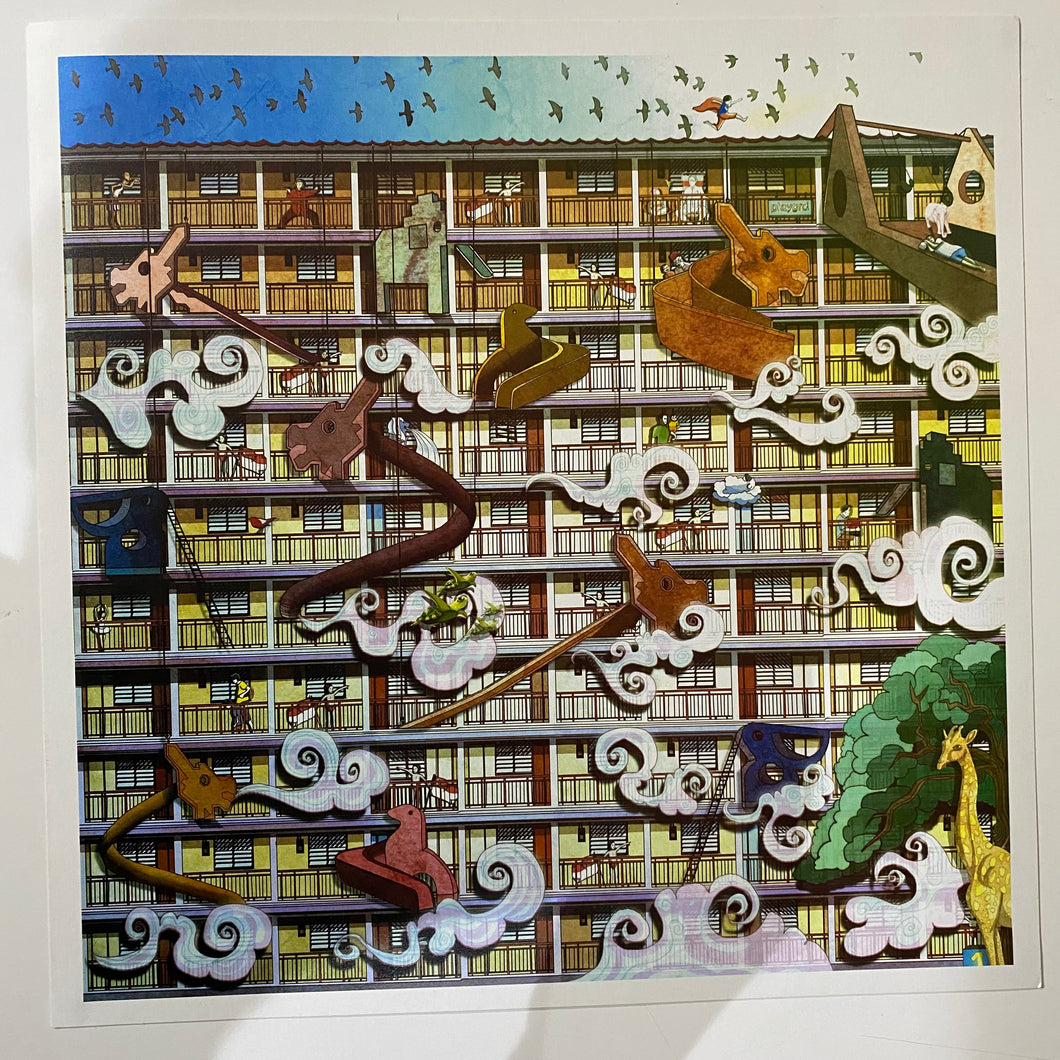 Ming // PLYGRD - Singapore Snakes & Ladders
Regular price $75.00 $50.00 Sale
Ming is a Singaporean artist and designer. Spaces, especially forgotten ones, intrigue him. He is also perpetually curious about visual and generative art, and anything at the intersection of these areas. "Whenever I see an empty space, I find myself wondering about the lives that have touched the space, or could have. Most of my illustrations try to capture such memories, real and imagined."
---
Artist: Ming // PLAYGRD (SG) 
Information:

Measurement: 29.7 x 29.57cm, unframed 
Material: Digital Print

Please note that artwork is only available for collection/delivery after the exhibition ends (31 Oct 2016)

Don't wish to pay for postage? You can personally collect the item at Kult Gallery by entering the code "SELFCOLLECTX01" when you checkout!

Postage only covers local normal mail. For international and/or express shipping, kindly e-mail orders@kult.com.sg.