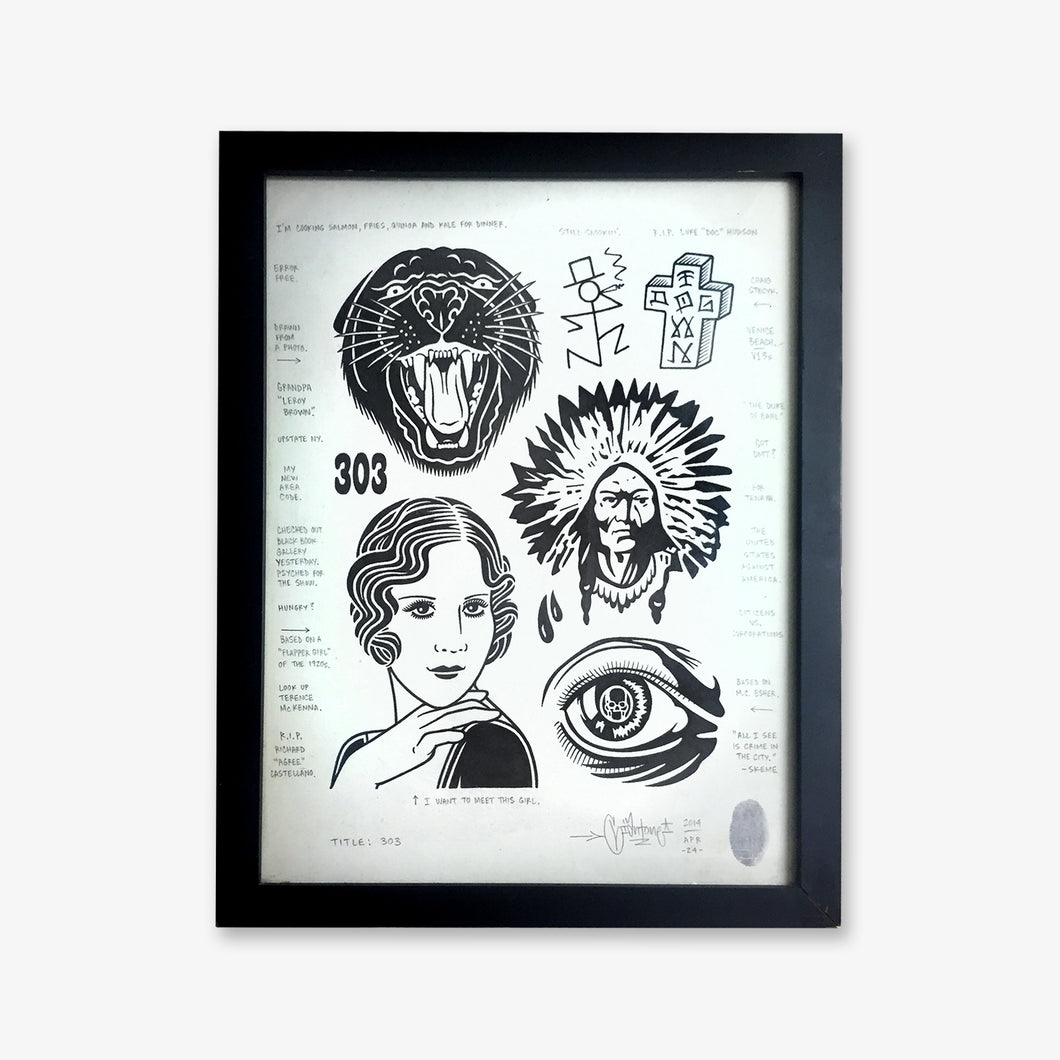 Mike Giant - 303
Regular price $400.00 $350.00 Sale
Mike Giant is a celebrated graffiti artist, tattooist and illustrator. He combines his dynamic life experiences of working in McDonalds, dishwashing, adult bookstore, computer animation and tattoo shops, cultivating a unique mix of influences forming his distinctive artistic style. Now a legend of the United States subcultures and their arts, he continues to explore new mediums and push his boundaries of artistic expression.
---
Artist: Mike Giant (US) 
Information:
Measurement: 31 x 39cm, framed 
Material: Markings on Digital Print, Signed
 For more information, email design@kult.com.sg
Don't wish to pay for postage? You can personally collect the item at Kult Gallery by entering the code "SELFCOLLECTX01" when you checkout!

Postage only covers local normal mail. For international and/or express shipping, kindly e-mail orders@kult.com.sg.