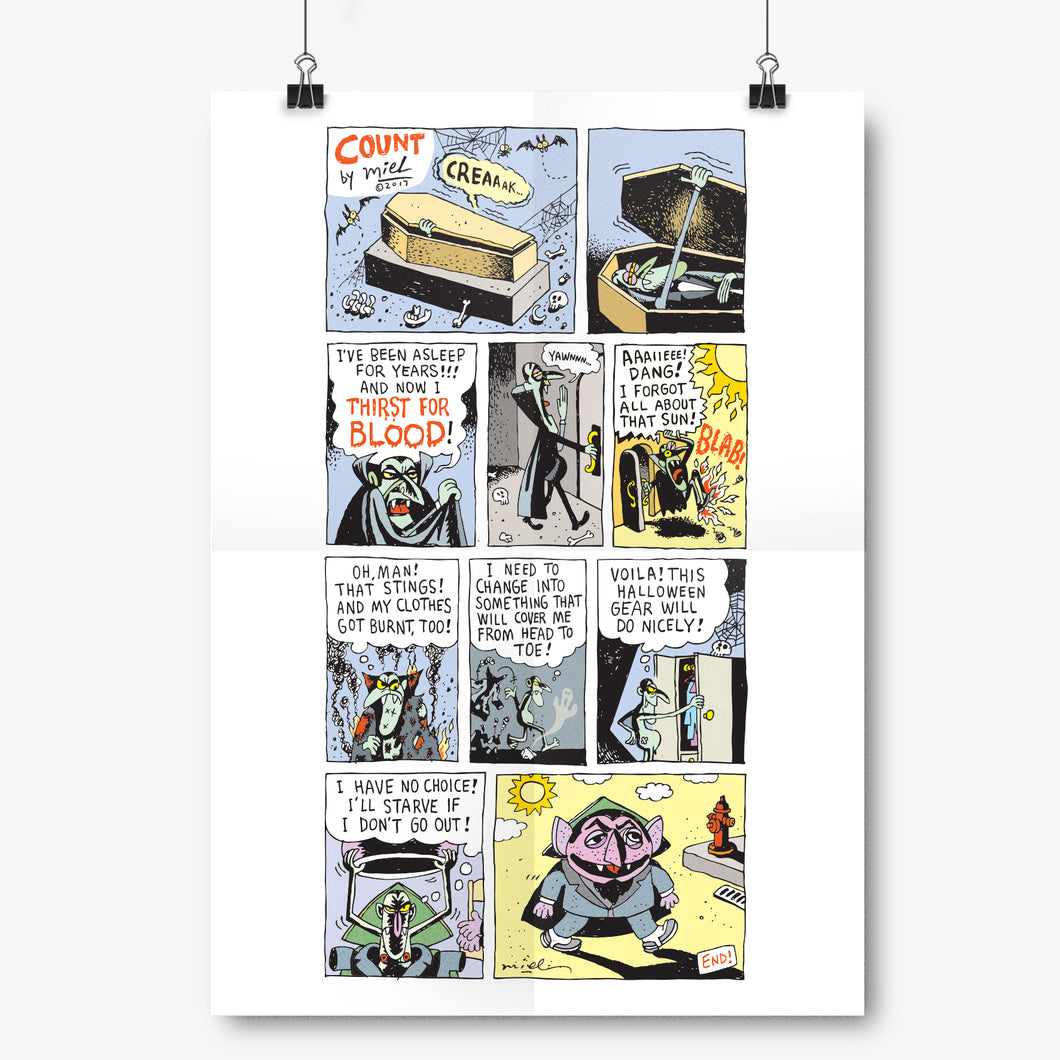 Miel - Fanfiction: Count Dracula
Regular price $100.00 Sale
This artwork is part of Kult Magazine isue #22, Fanfiction. 
For Fanfiction, we invited selected storytellers to use the medium of comics to depict imaginary scenarios their favorite pop-culture stories have led them to invent. The intention of this magazine issue is to satisfy readers' imagination by presenting a book of what-ifs and could-have-beens of original stories they know and love. Issue #22 is a compilation of fanfiction that spans a variety of story genres and celebrates the infinite nature of storytelling.
 THE BRIEF TO ARTISTS:
Create a fanfiction comic for a well-known popular culture story spanning from the 1960s - now. Your comic may be single or multi-frame.
ARTWORK DETAILS:
Artist: Miel (SG)
Measurement: 29.7cm x 42cm or 42cm x 59.4cm
Material: Printed on Heavy Stock Smooth Fine Art Paper, Matt Finish, Open Edition Fine Art Print
For more information, email design@kult.com.sg
Don't wish to pay for postage? You can personally collect the item at Kult Gallery by entering "SELFCOLLECTX01" when you checkout.

Postage only covers local normal mail. For express shipping, kindly e-mail orders@kult.com.sg.