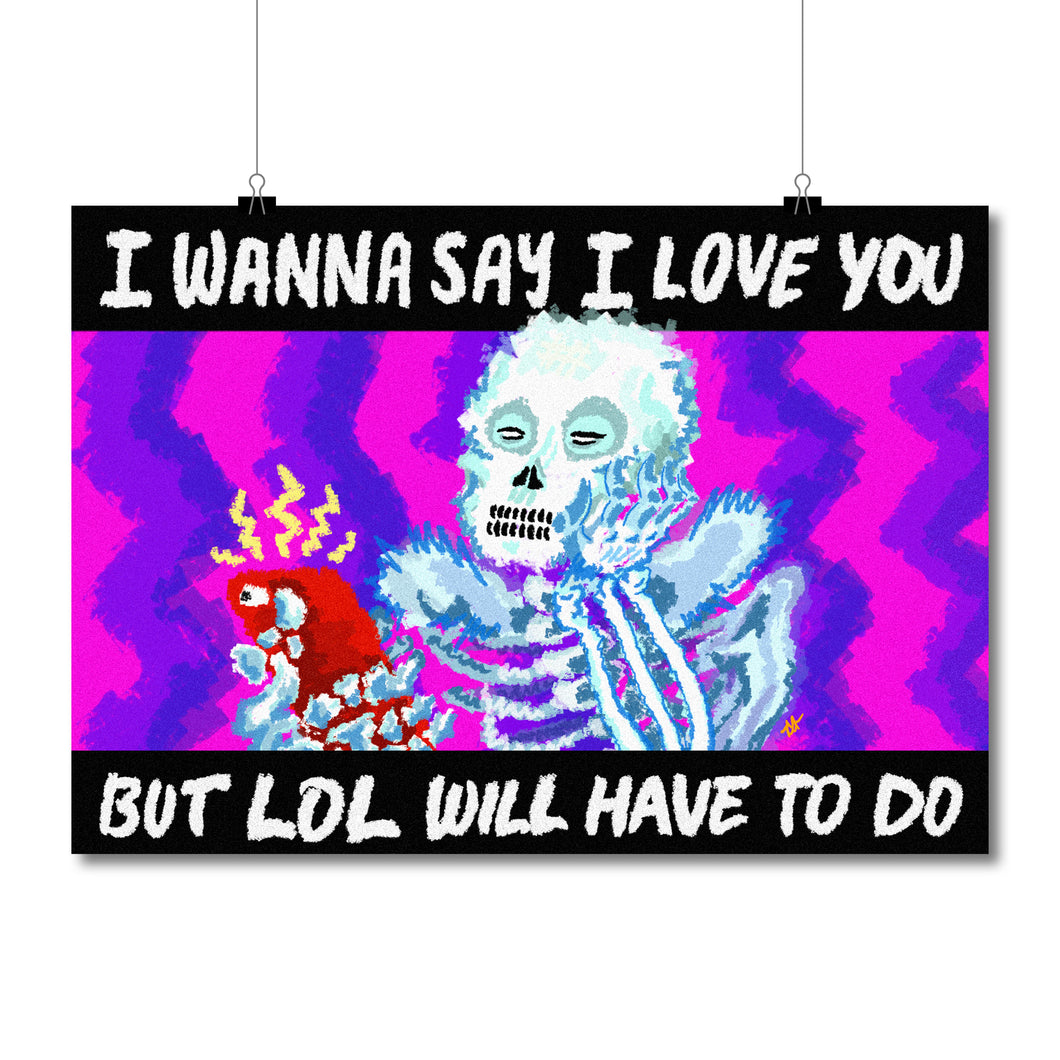 Mel Marie Wang - Awkward Accurate Romantic Interaction
Regular price $93.00 Sale
Someday, 2020 will be a distant memory. During the circuit breaker period, Kult blasted an open call for digital artists regardless of experience, to spew all their feelings onto the virtual canvas under 3 categories - Escapism, F*ckvid-19 and Intimacy. All pain is valid, and we're sure someone out there feels you too. 
---
Awkward Accurate Romantic Interaction

I got the idea for this piece from a boy who had a crush on me. We used to be closer friends, but then his messages became weird and truncated, like he was choosing his words carefully. His side of our online conversations felt as if there was something he wanted to say but deflected the awkward feeling by falling back on 'LOL's and 'LMAO's.

I think romance is a weird and awkward thing for everyone, especially now when we're all stuck at home and forced to communicate solely through our phones. There is so much to say, but with no authentic way to say it. We follow a word limit, rely on strange emojis, and thus hide away our real and honest feelings to stop ourselves from being hurt.
---
Artist: Mel Marie Wang, @mel_wang_wang (SG)
Category: Intimacy
Smooth Fine Art Print on Smooth Fine Art Paper, Unframed

For more information, email design@kult.com.sg

Don't wish to pay for postage? You can personally collect the item at Kult Gallery by entering the code "SELFCOLLECTX01" when you checkout!

Postage only covers normal mail. For express shipping, kindly e-mail orders@kult.com.sg.