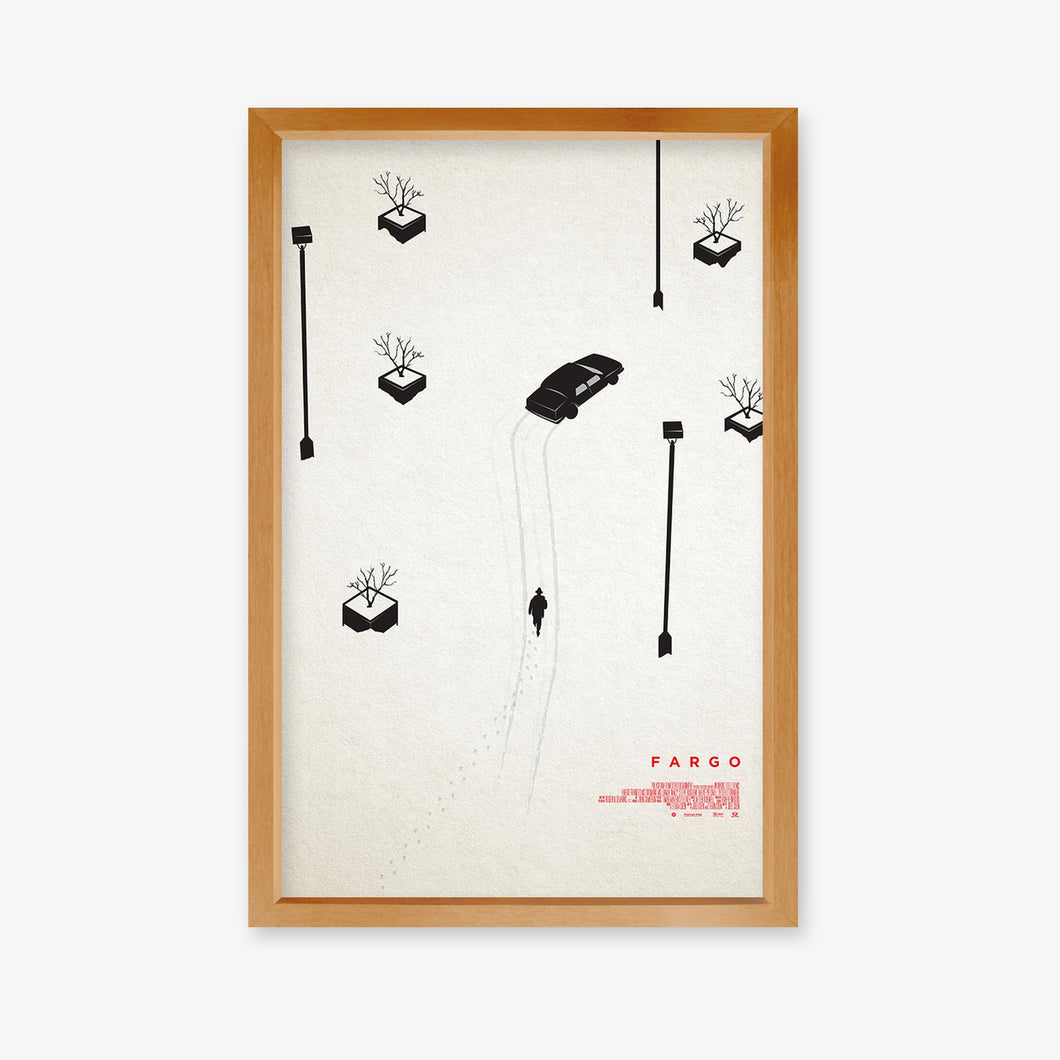 Mainger Germain - Fargo 2
Regular price $180.00 $100.00 Sale
Mainger Germain is a graphic designer and illustrator based in France. His works are often inspired by retro designs and movie posters, bright and high in energy. Through the thoughtful placements and balances in his style, he is able to capture the mystery, suspense and excitement, all in one engaging image.
---
Artist: Mainger Germain (FR) 
Information:

Measurement: 50.5 x 60.5cm, framed 
Material: Digital Print
Edition of 50

Please note that artwork is only available for collection/delivery after the exhibition ends (31 Oct 2016)

Don't wish to pay for postage? You can personally collect the item at Kult Gallery by entering the code "SELFCOLLECTX01" when you checkout!

Postage only covers local normal mail. For international and/or express shipping, kindly e-mail orders@kult.com.sg.