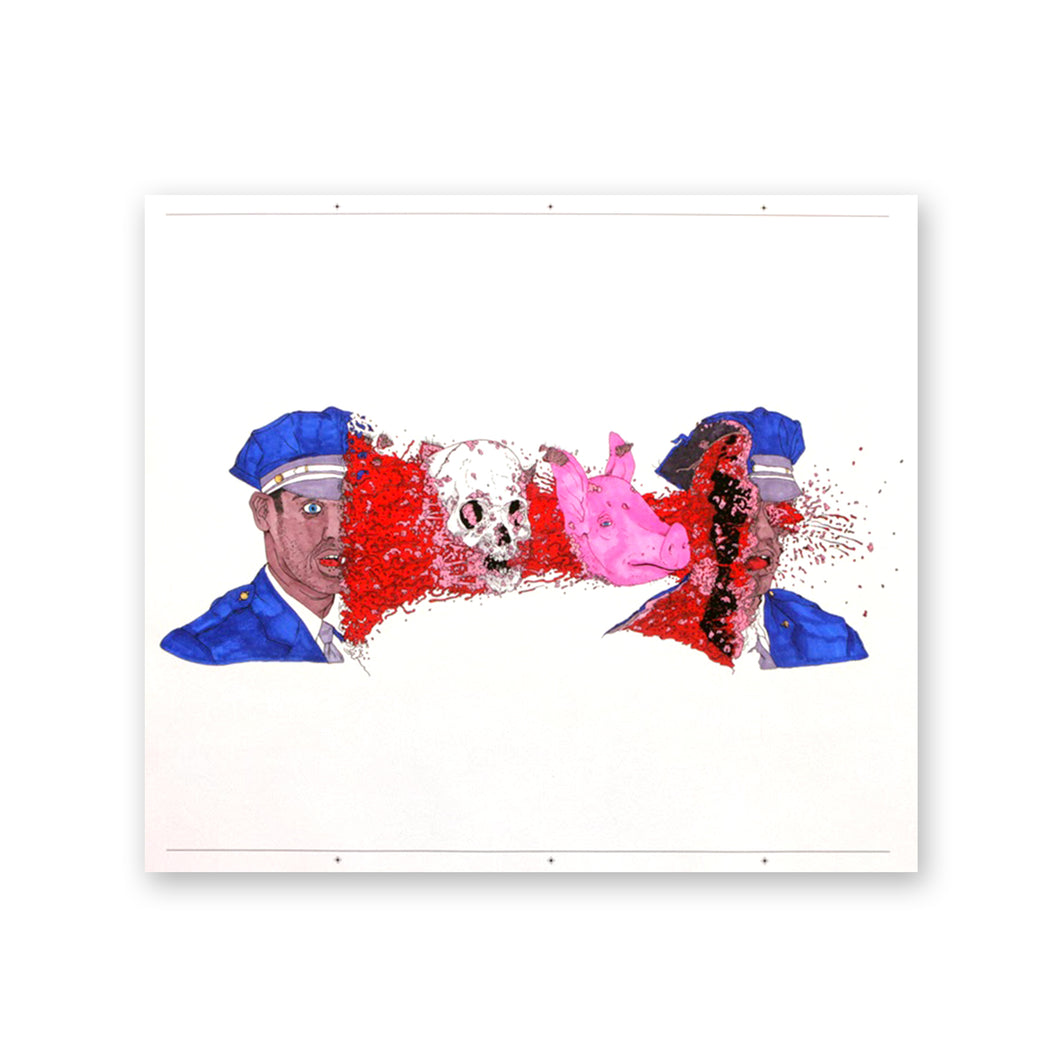 Lush Sux - Madfold in Cop
Regular price $500.00 $400.00 Sale
Lush Sux is an artist from Melbourne who works on the streets and on print.
His works are sardonic and sarcastic, tinted in humour and a touch of irony. His provocative visuals have led to a growing attention and interest from the public, both positive and negative. The artist embraces this by continuing his practice in the same confrontational manner.
Artist: Lush Sux (AU)
Information:
Measurement: 51cm  x 46cm, unframed 
Material: Archival Pigment Print on 310gsm Fine Art Print Paper
Edition of 50, Signed and numbered
Don't wish to pay for postage? You can personally collect the item at Kult gallery by entering the code "SELFCOLLECTX01" when you checkout!

Postage only covers normal mail. For express shipping, kindly e-mail orders@kult.com.sg.