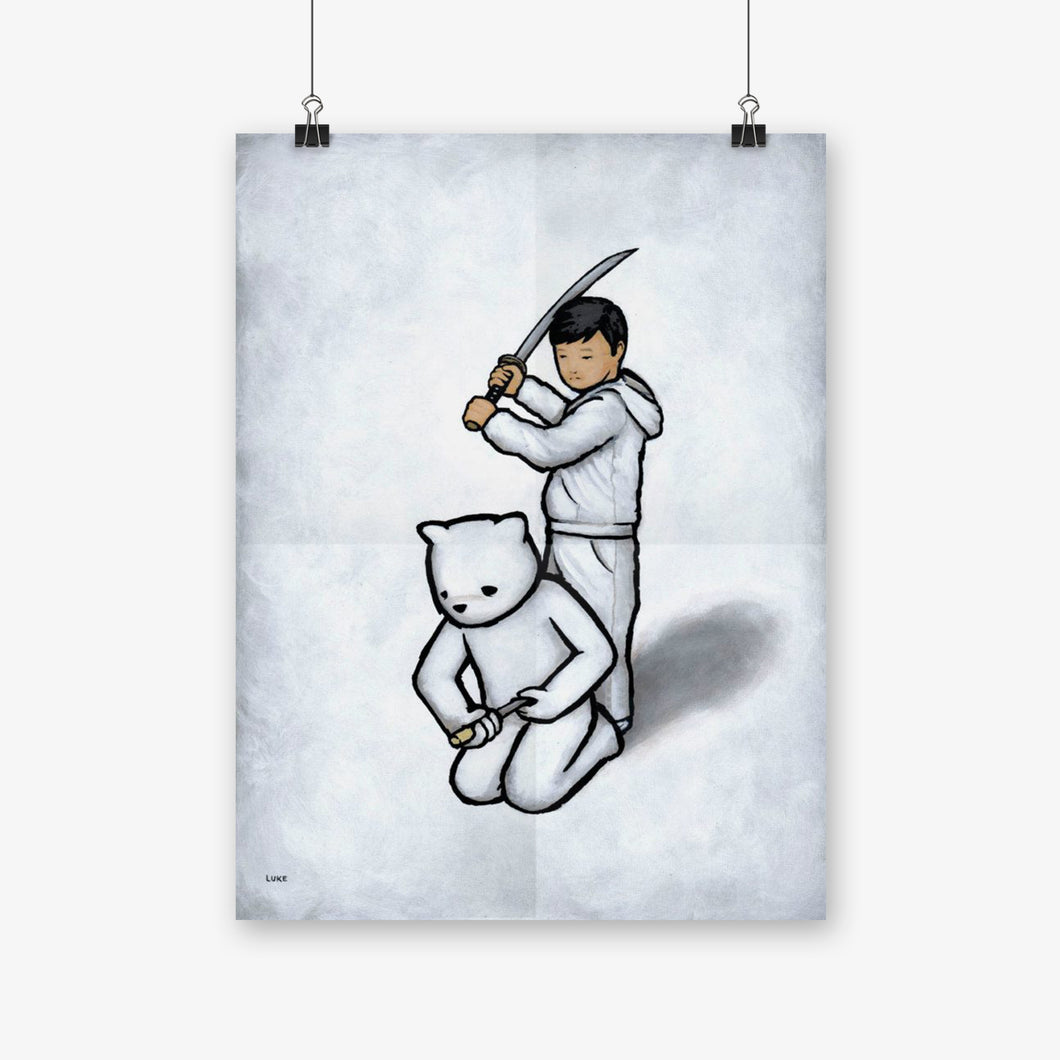 Luke Chueh - Seppuku
Regular price $200.00 $100.00 Sale
Luke Chueh is a pop surrealist painter, graphic designer and sculptor based in Los Angeles. His works juxtapose the cute with the macabre, building on the idea of the sublime as the beautiful tinged with pain. Through his soft, innocent stuffed animal of childhood, the artist creates works that are intriguing, puzzling, friendly and sorrowful.
---
Artist: Luke Chueh (US)
Information:

Measurement: 42 x 53cm, unframed 
Material: Digital Print on 300gsm Matte Fine Art Paper 
Edition 55 of 75, Signed and Numbered

Don't wish to pay for postage? You can personally collect the item at Kult Gallery by entering the code "SELFCOLLECTX01" when you checkout!

Postage only covers local normal mail. For international and/or express shipping, kindly e-mail orders@kult.com.sg.