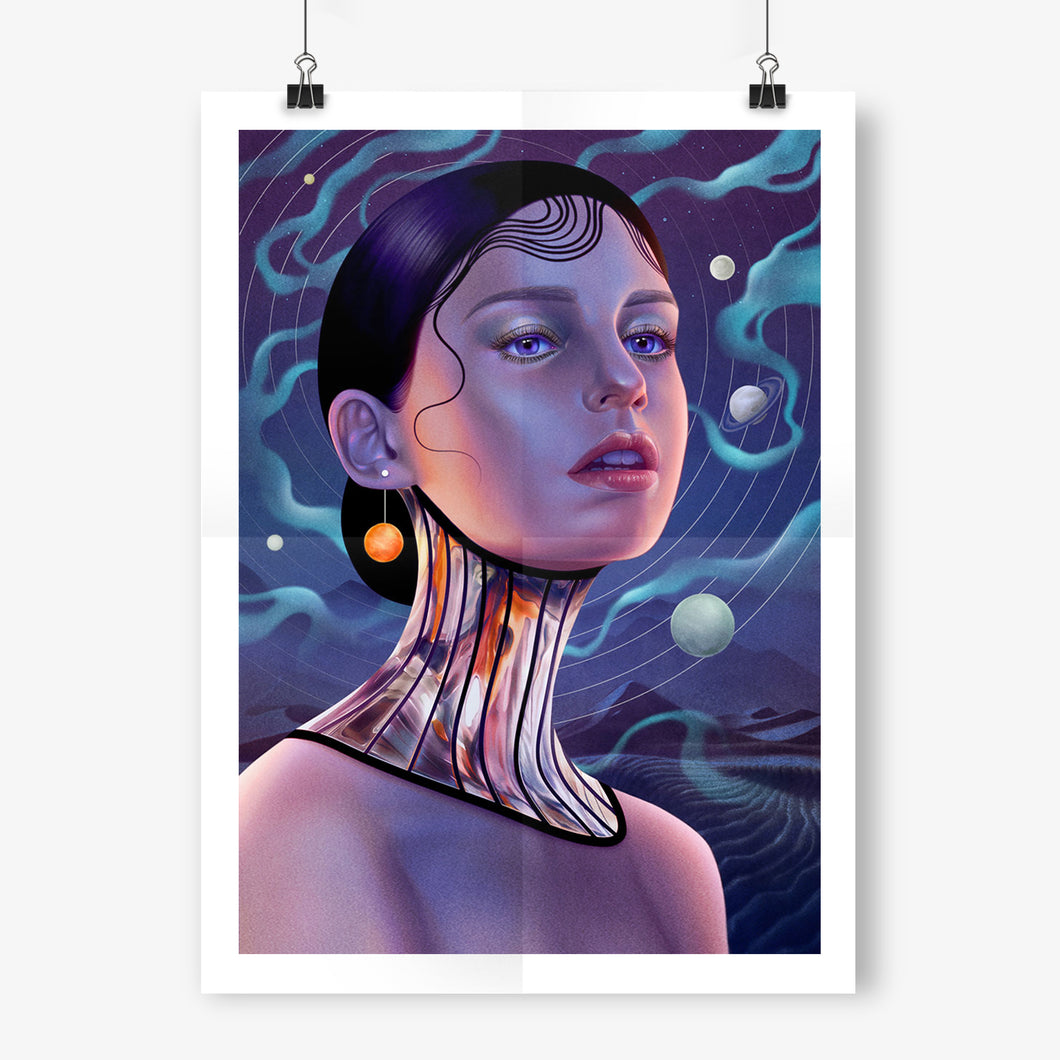 Kittozutto - Awaken
Regular price $500.00 $430.00 Sale
From 1 - 30 Dec 2017, Kult Gallery transformed into the planet Arrakis from the sci-fi cult favourite novel by Frank Herbert, Dune. The works of over 15 artists across disciplines are at Dune: A Sci-fi Art Show. An air of surrealism honors these artworks on view, coupled with a renewed belief in art as a tool to further the stories of science. The works essentially fold fact into fantasy and can be interpreted as relics, tributes and results of Frank Herbert's Dune philosophy. The exhibition is also a timely reminder in the context of many current issues including oil conflicts in the Middle East, medical experimentations to prolong life and intellectual conferences on the future of Artificial Intelligence.
Spice, produced deep beneath the sands by the life cycle of Arrakis' sandworms, is highly sought after for its psychotropic properties. Its only source is Arrakis. Consumption of spice can possibly bring addiction, fatal withdrawal effects and a physical blue staining to the eyes, illustrated in kittozutto's seductive artwork. To hide the effects of spice, some addicts wear coloured contact lenses.  
Kittozutto is an artist duo based in Singapore. Their creation, through the juxtaposition of their art and life, acts as a parallel universe of their creative and romantic partnership. They are fascinated with the beauty in tensions that results from the connections between seemingly unrelated subjects.
---
Artist: kittozutto (SG)
Information: 
Measurement: 51.5 x 41.6cm, framed 
Material: Hand embellished Giclée with custom embossment on 100% cotton rag,

Limited edition of 20, signed and numbered
For more information, email design@kult.com.sg

Don't wish to pay for postage? You can personally collect the item at Kult gallery by entering the code "SELFCOLLECTX01" when you checkout!

Postage only covers normal mail. For express shipping, kindly e-mail orders@kult.com.sg.