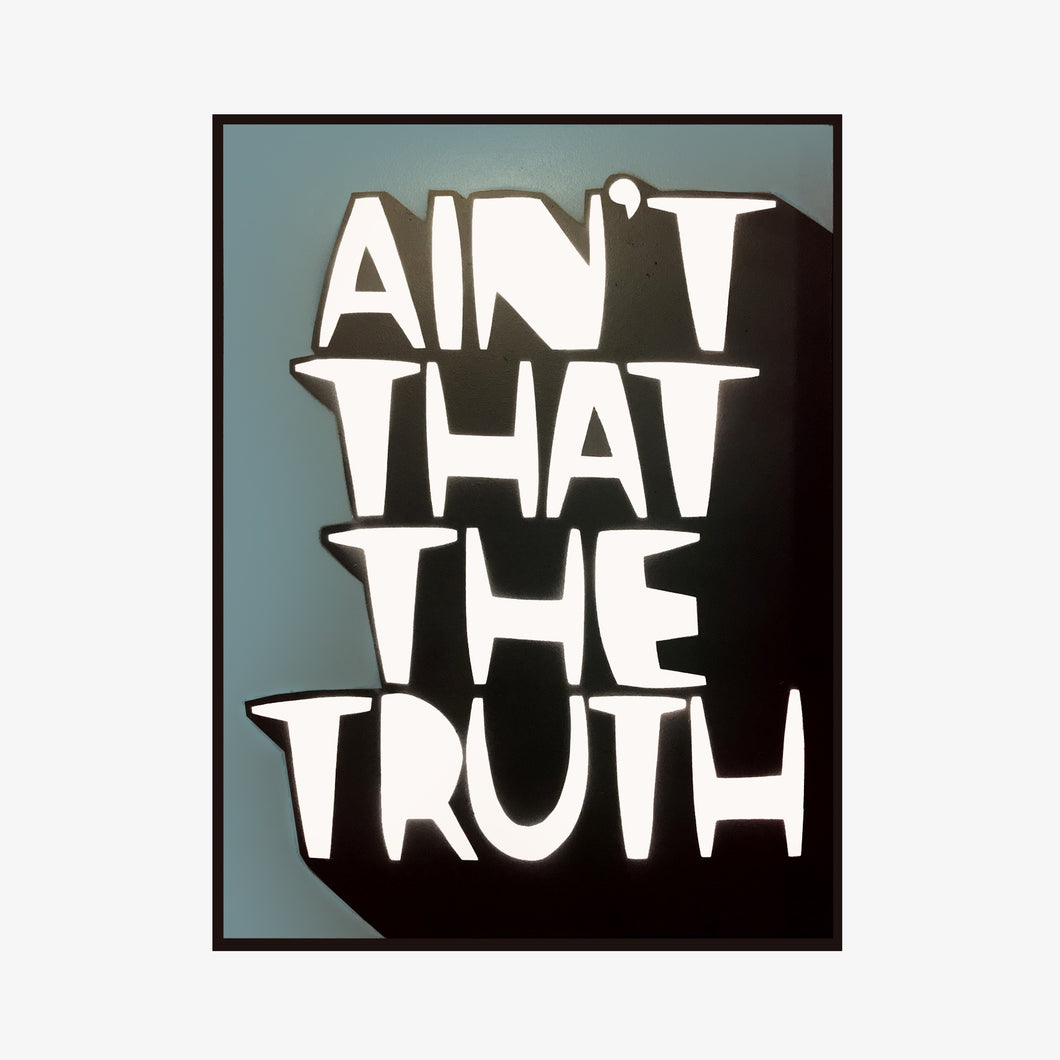 Kid Acne - Ain't That The Truth
Regular price $1,100.00 $1,000.00 Sale
Kid Acne spent his formative years writing graffiti, self-publishing fanzines and making experimental hip hop, invariably designing and print the record sleeves by hand. His work explores a variety of themes; colloquialisms, typography, mythology, and architecture are all notable ones that carry through his work.
This artwork is part of an exhibition on different writing scripts, codes, styles and languages, titled WORD. To view more artworks from the exhibition, request us for a catalogue. 
Artist: Kid Acne (UK)
Information:
Measurement: 75.5 x 82.9cm
Material: Aerosol and acrylic on canvas, signed on the back
For more information, email design@kult.com.sg
Don't wish to pay for postage? You can personally collect the item at Kult Gallery by entering the code "SELFCOLLECTX01" when you checkout!

Postage only covers local normal mail. For international and/or express shipping, kindly e-mail orders@kult.com.sg.