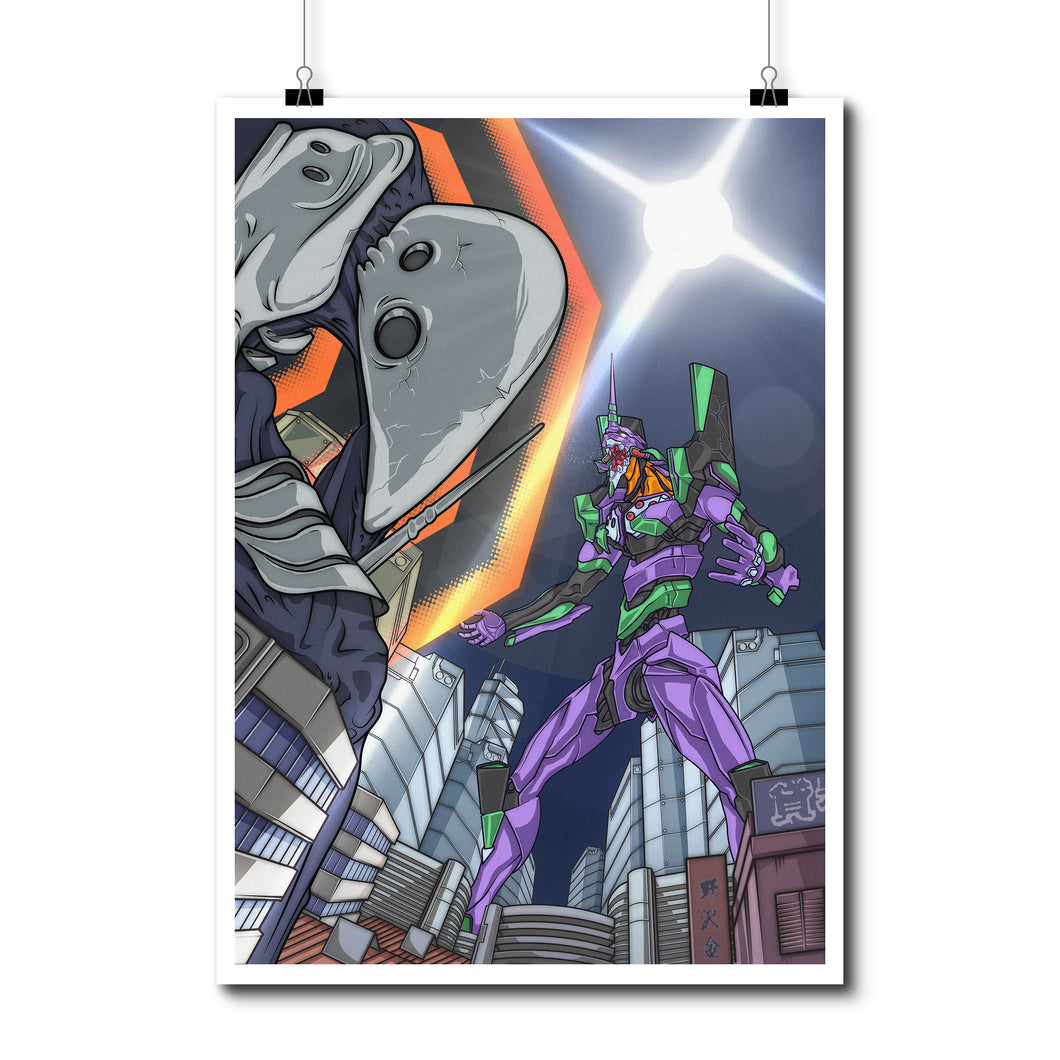 Khalif Eddie- Enter Cruel Angel
Regular price $128.00 Sale
Someday, 2020 will be a distant memory. During the circuit breaker period, Kult blasted an open call for digital artists regardless of experience, to spew all their feelings onto the virtual canvas under 3 categories - Escapism, F*ckvid-19 and Intimacy. All pain is valid, and we're sure someone out there feels you too. 
---
Enter Cruel Angel.

Escapism and dreams are dreadful because you do not exist in those dreams; you can only exist in reality. Escapism can only act as a relapse; they are illusions and are not a means of living. Neon Genesis Evangelion is a series that has always been misunderstood by its audience as a result of caring too deeply into either its lore or characters but not enough into its core theme. Although the monster-doomsday-clock is engaging and fun, what people tend to forget is that the origin of the Angels, Seele, etc. and their motive is overall inconsequential. They are not that important because the core theme of the series is solely based on escapism and loneliness. This scene depicts the protagonist's flight towards escapism when he enters his first battle with an Angel. And doing so... separates himself from reality.
---
Artist: Khalif Eddie,  @khalif_eddie (SG)

Category: Escapism
Smooth Fine Art Print on Smooth Fine Art Paper, Unframed

For more information, email design@kult.com.sg

Don't wish to pay for postage? You can personally collect the item at Kult Gallery by entering the code "SELFCOLLECTX01" when you checkout!

Postage only covers normal mail. For express shipping, kindly e-mail orders@kult.com.sg.