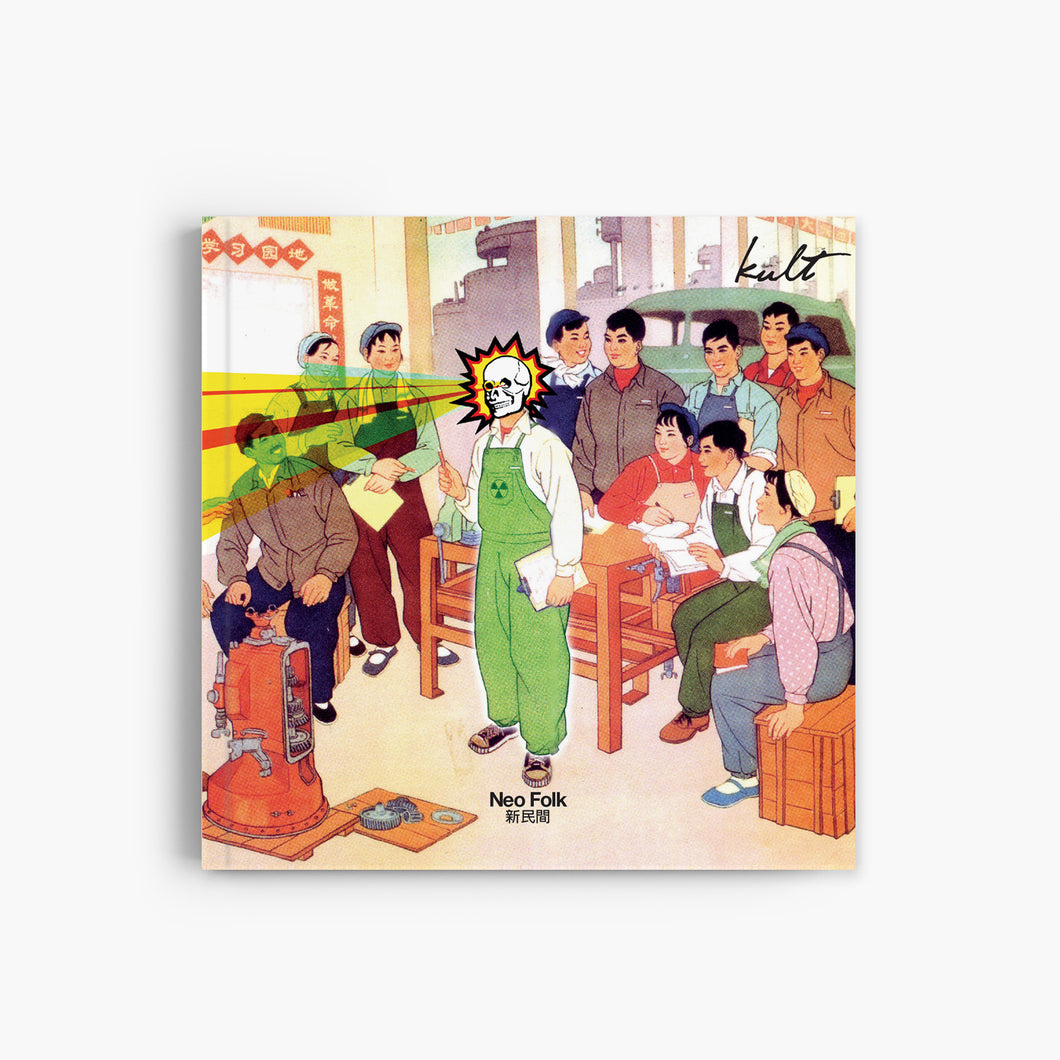 Issue #07 - Neofolk
This special edition of Kult magazine is a journey through Asia and a new wave of world class artists working today. This issue is to accompany an exhibition of the same name in Paris, curated by Damien Brachet and Yoichi Nakamuta. Neo Folk explores the work of artists who have been rediscovering their roots and traditional crafts, by switching things up and creating images inspired by their heritage. As a reaction to the bland souvenir art that is widely available at airports and tourist shops, these artists are using the same visual language of their ancestors to create a commentary on contemporary Asian culture and society.
We bring you some weird and wonderful creations from artists in Thailand, Singapore, China, Japan, Philippines, Korea, Indonesia and more, who are dictating the future directions of Asian creativity. We hope you enjoy discovering Neo Folk.
Don't wish to pay for postage? You can personally collect the item at Kult Gallery by entering the code "SELFCOLLECTX01" when you checkout!
Postage only covers local normal mail. For international and/or express shipping, kindly e-mail orders@kult.com.sg.