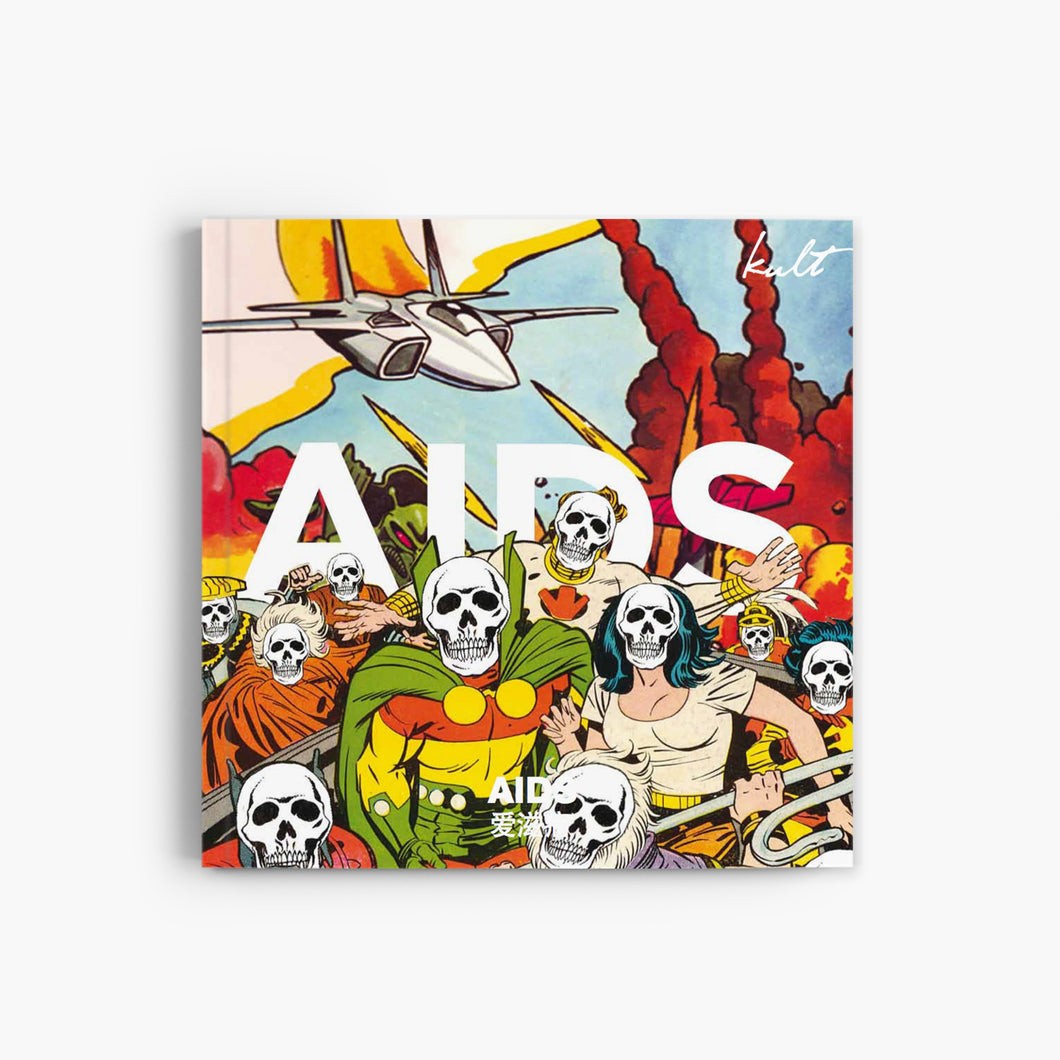 Issue #03 - AIDS
Unless you've been living under a rock (or in one of those countries where HIV/AIDS is denied by its leaders) you'd know it is the Death Star of diseases - and we've not yet found a way to blow it to pieces. You probably, though, don't know much else.
The mysterious disease arrived on the planet's doorstep in the 80's and quickly invaded the most intimate compulsions, addictions and desires of the human race. Treatments are improving, but there's still no cure, no vaccine, no magic lotion. When you've got it, you've got it. And lots of people do. Bigoted propaganda, media over- hype and a culture of fear have all admittedly evolved along with the disease's rise. But the fact remains, if you put yourself in a position to be exposed to possible infection, you're playing a game of chance, no matter who or where you are.
It's generally accepted that a monkey virus started all this. How it transferred to humans remains up for debate. Currently, the fundamentals we know now are this: AIDS is caused by HIV. HIV is what people transfer to each other via their blood. HIV is so unstoppable because it takes over the very thing that is meant to protect you from sickness - your immune system. AIDS is actually the advanced stages of an HIV infection, when your body's defences are so weak they cannot fight off even the smallest illnesses. This special issue walks you through some of the facts about AIDS. Illustrated by some of the regions most exciting young artists as well as some of our friends from around the world. Be sure to read it all. Take your time, read it twice, visit the website, find our Arcade Machine. Spread the word not the virus.
Don't wish to pay for postage? You can personally collect the item at Kult Gallery by entering the code "SELFCOLLECTX01" when you checkout!
Postage only covers local normal mail. For international and/or express shipping, kindly e-mail orders@kult.com.sg.