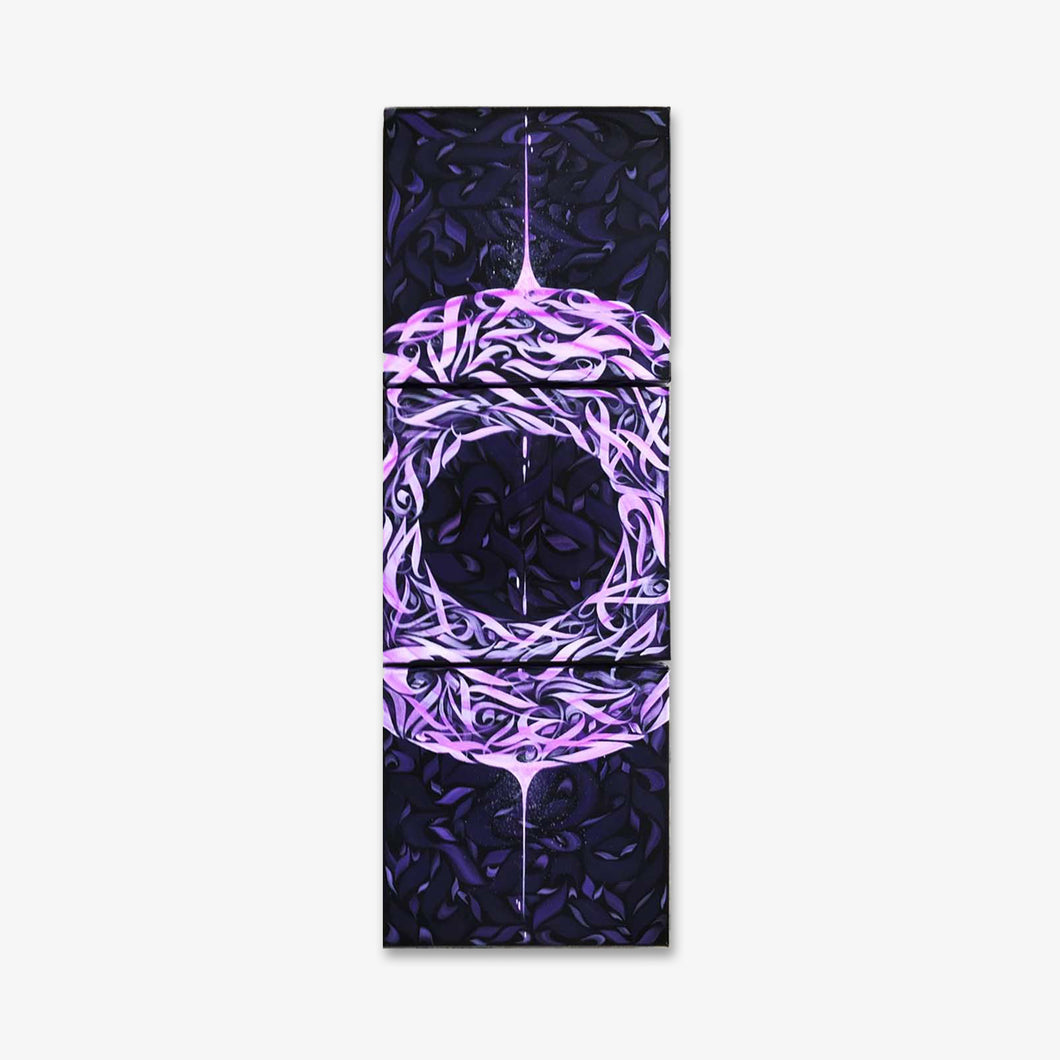 Hegira - Under the Dome
Regular price $450.00 $300.00 Sale
Singapore's own Hegira (previously Scope) paints in his fluid calligraffiti style in the Arabic script. Inspired by all things spiritual and sci-fi, his works provide a balance between seeing and reading word and image. Hegira's shapes, letters and writings are an expressionist language in themselves.
This artwork is part of an exhibition on different writing scripts, codes, styles and languages, titled WORD. To view more artworks from the exhibition, request us for a catalogue. 
Artist: Hegira (SG)
Information:
Measurement: 30 x 30cm x 3 canvases
Material: Acrylic on canvas 
For more information, email design@kult.com.sg
Don't wish to pay for postage? You can personally collect the item at Kult Gallery by entering the code "SELFCOLLECTX01" when you checkout!

Postage only covers local normal mail. For international and/or express shipping, kindly e-mail orders@kult.com.sg.