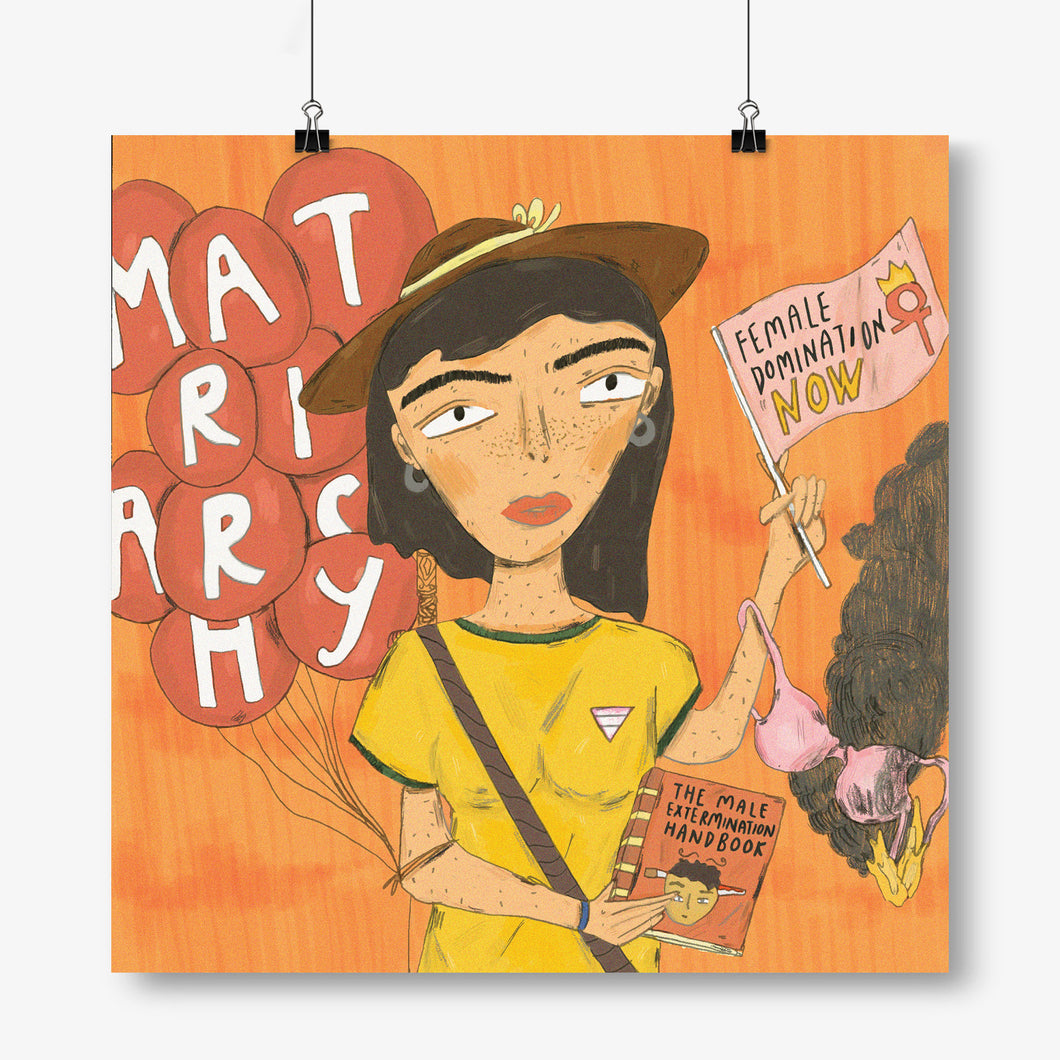 Jordi Ng - Feminazi
Regular price $100.00 Sale
This artwork was created for Kult Magazine's Issue #21 Dreams.
Dreaming I was a 'feminazi' jolted my feminist-self awake. I never want to overstep my boundaries in fighting the female agenda. This 'feminazi' character maybe stands as a reminder of my worst fears, keeping me in the right direction in my waking life.
Issue #21 Dreams, is a journey into and through surreal and real dream worlds interpreted by illustrators, designers, photographers, sound and motion artists from around the world. The experience of this issue begins with an A-Z Dream Dictionary, which analyses 26 recurring symbols in dreams.
---
Artist: Jordi Ng
Information:
Measurement: 42cm x 42cm
Material: Printed on Heavy Stock Smooth Fine Art Paper, Matt Finish, Open Edition Fine Art Print