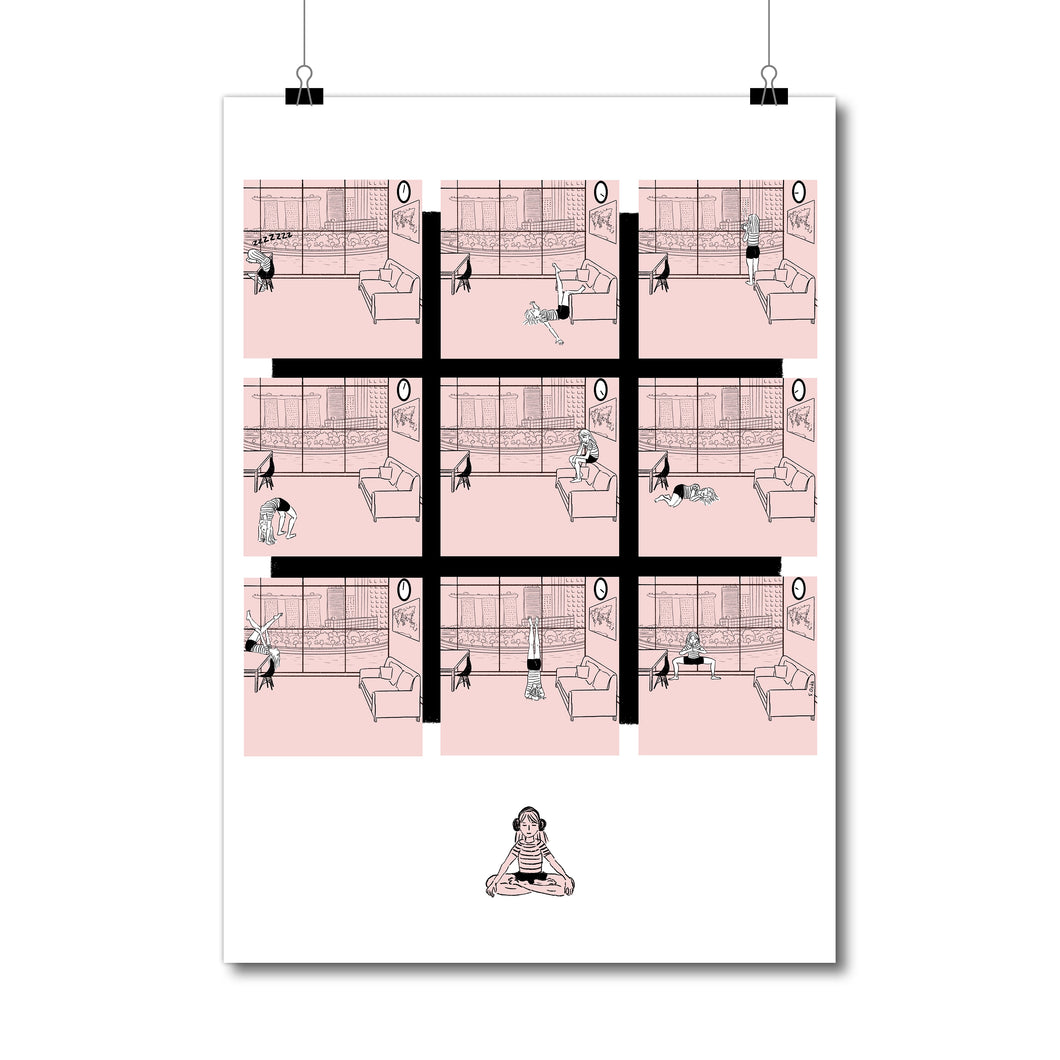 Fanny Ozda - In Search of New Perspectives, if not Inner Peace
Regular price $67.00 Sale
Someday, 2020 will be a distant memory. During the circuit breaker period, Kult blasted an open call for digital artists regardless of experience, to spew all their feelings onto the virtual canvas under 3 categories - Escapism, F*ckvid-19 and Intimacy. All pain is valid, and we're sure someone out there feels you too. 
---
In Search of New Perspectives, if not Inner Peace

The artwork reflects the kind of existential questioning that I faced during quarantine - probably like many others - about the passing of time, the meaning of life, confronting one's emotions, etc. The melancholic subject is balanced with the lightheartedness of the cartoony style and pink colour.

[French philosopher Blaise Pascal wrote 400 years ago: « All of humanity's problems stem from a man's inability to sit quietly in a room alone. » Humans feel the constant need to do something, anything, rather than face the silence and meaninglessness of existence. Nevertheless, the yoga/meditation poses still suggest some attempted introspection.]
---
Artist: Fanny Ozda, @fanny.ozda (SG)
Category: F*ckvid-19
Smooth Fine Art Print on Smooth Fine Art Paper, Unframed

For more information, email design@kult.com.sg

Don't wish to pay for postage? You can personally collect the item at Kult Gallery by entering the code "SELFCOLLECTX01" when you checkout!

Postage only covers normal mail. For express shipping, kindly e-mail orders@kult.com.sg.