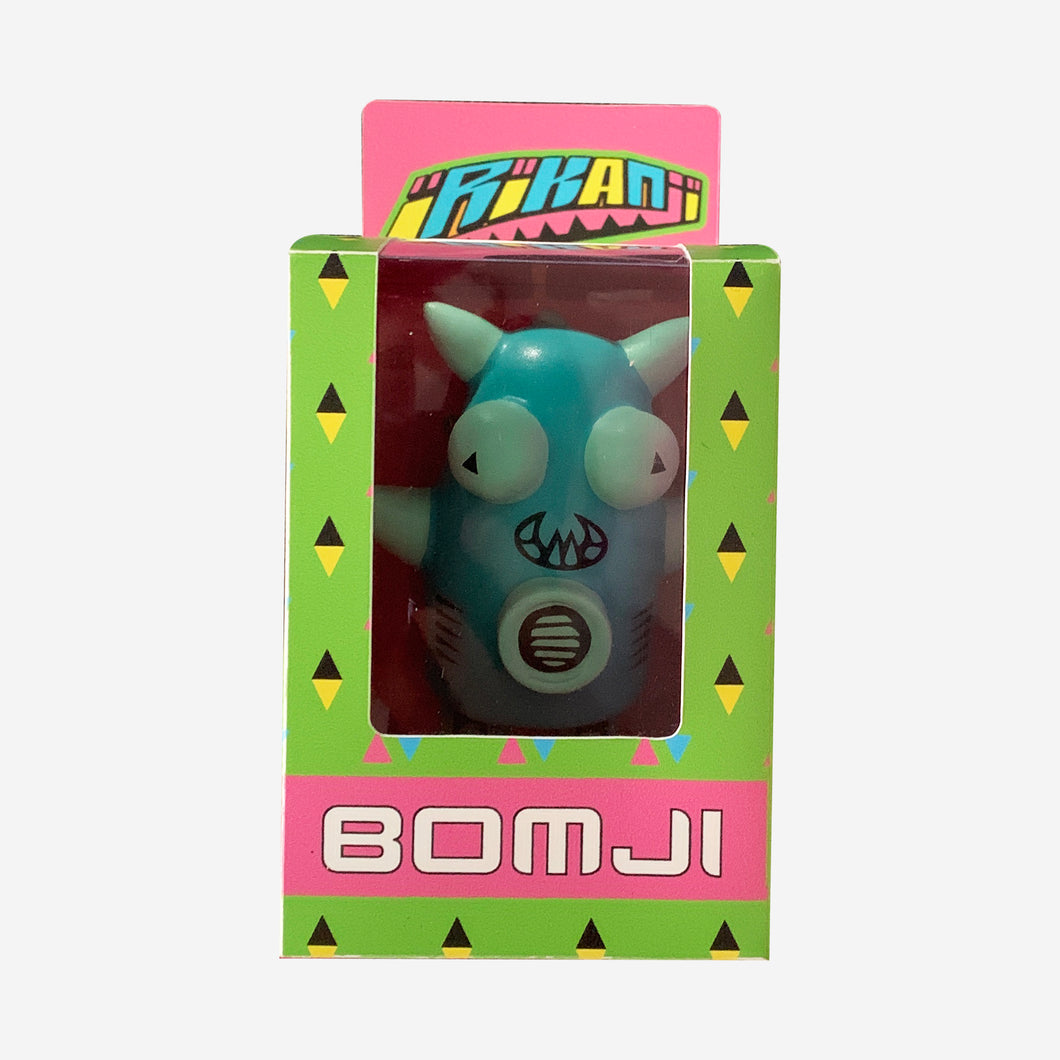 Facter (Irikanji) - Bomji
Regular price $117.00 $80.00 Sale
From 30 Aug - 5 Oct 2019, Kult Gallery welcomed the insane, electric world of anime through an open call exhibition of art prints, originals, skate decks, toys and animations. Anime: The Ultimate Genre-Bender is no doubt a love letter to anime: showcasing its metamorphosis and mighty influence on generations of global artists. The collection of artworks in the group exhibition are likened to a time capsule of anime through the ages, chronicling the artists personal experiences of growing up with and being surrounded by the subculture. 
Facter is a Melbourne-based street artist who created a world of fantastical creatures inhabiting a far future, post-singularity apocalyptic realm called "The Known". These creatures are called Irikanji. 
---
Artist: Facter / Irikanji / Invurt (AU)
Information:
Measurement: 7.8 x 11 x 9.2 cm
Edition: 30 Pieces
Material: Resin handcast painted toy in box packaging
For more information, email design@kult.com.sg

Don't wish to pay for postage? You can personally collect the item at Kult gallery by entering the code "SELFCOLLECTX01" when you checkout!

Postage only covers normal mail. For express shipping, kindly e-mail orders@kult.com.sg.