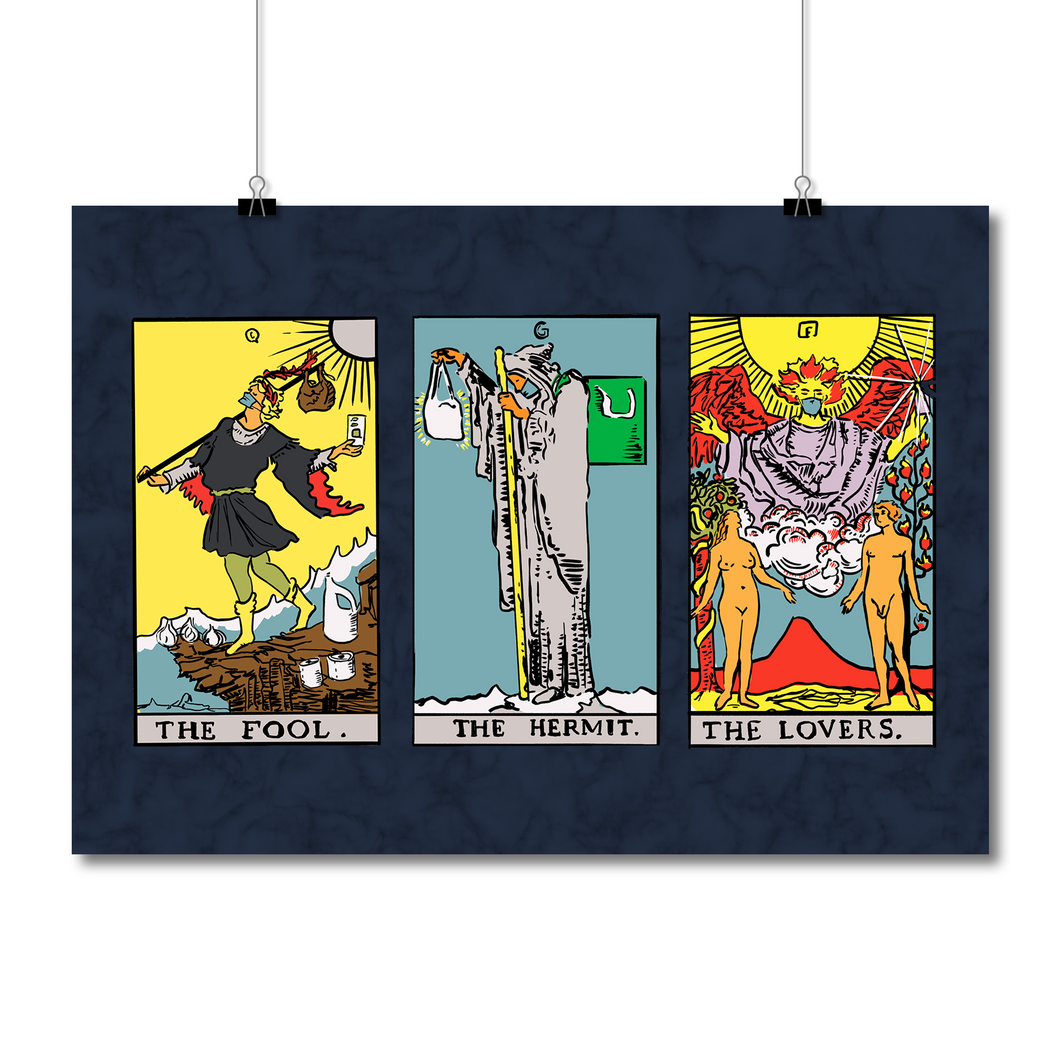 Eva Stanistreet - When Life Feels Out Of Control, Let The Cards Decide
Regular price $89.00 Sale
Someday, 2020 will be a distant memory. During the circuit breaker period, Kult blasted an open call for digital artists regardless of experience, to spew all their feelings onto the virtual canvas under 3 categories - Escapism, F*ckvid-19 and Intimacy. All pain is valid, and we're sure someone out there feels you too. 
---
When Life Feels Out Of Control, Let The Cards Decide.

Society has a habit of leaving things up to the gods when times are uncertain, and today is no different. With the pandemic spreading globally, many feel as if we've been pushed into an existential limbo. Instead of worrying about the fate of humanity, why not let the cards decide?

Based on the Visconti-Sforza tarot deck, the oldest known set of tarot cards, the classic characters of the Fool, the Hermit, and the Lovers have been reimagined in the form of an animated Triptych based on our newfound desires. Will the Fool stick to his faith or fall for the Whatsapp rumours? Will the Hermit order yet another takeaway meal? Will the Lovers be tempted to see one another despite the risk of public shaming?
---
Artist: Eva Stanistreet, @eva.stanimation (SG)
Category: F*ckvid-19
Smooth Fine Art Print on Smooth Fine Art Paper, Unframed

For more information, email design@kult.com.sg

Don't wish to pay for postage? You can personally collect the item at Kult Gallery by entering the code "SELFCOLLECTX01" when you checkout!

Postage only covers normal mail. For express shipping, kindly e-mail orders@kult.com.sg.