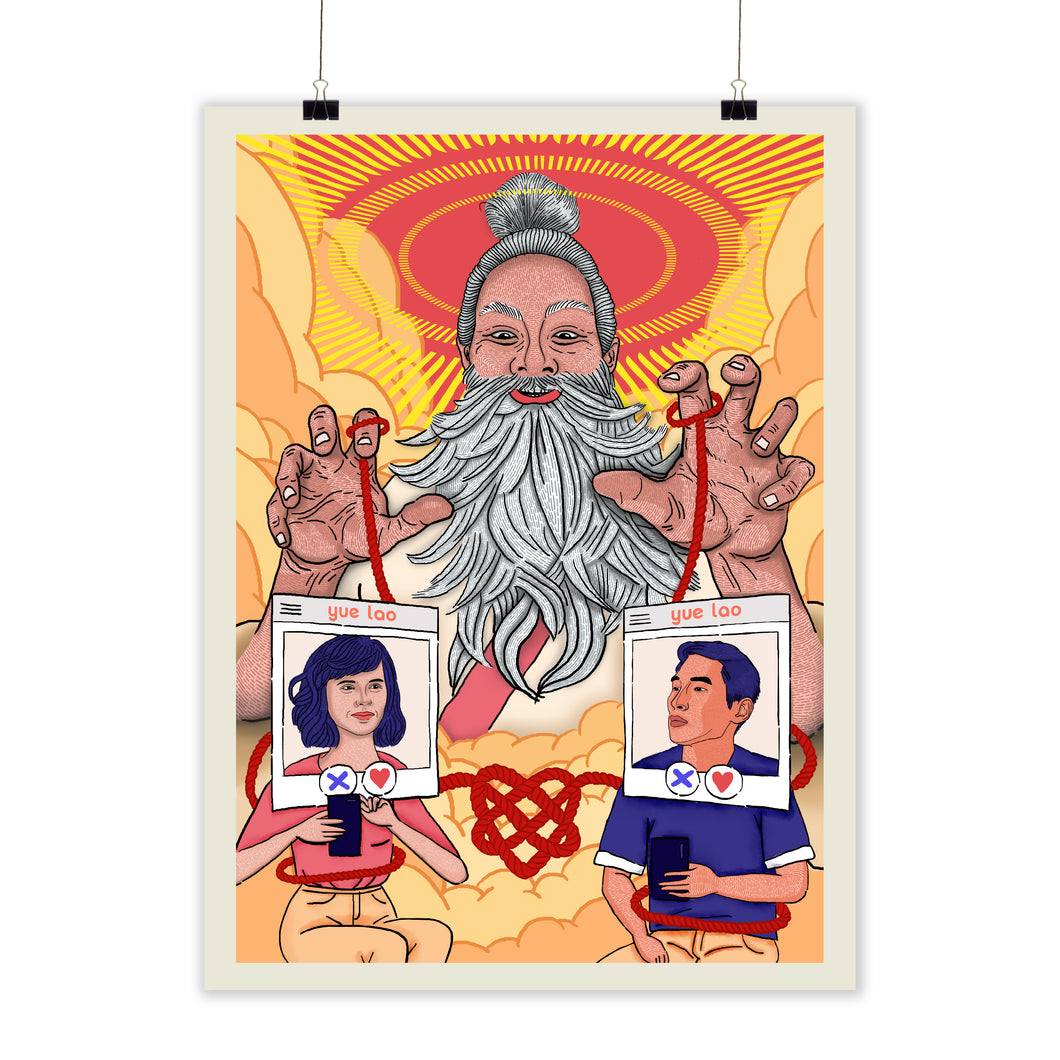 Jacinta Chong - Yue Lao - Swipe Dynasty
Regular price $300.00 Sale
From 10 - 12 January, Kult curated a group exhibition featuring 20 artists for Singapore Chinese Cultural Centre's REMIX Festival as part of Singapore Art Week. MYTHOLOGY: THE REMIX challenged artists to reinterpret traditional Chinese Mythology characters and stories with a modern twist.

---
The God of Marriage and Love knows that like any job, adapting to new needs is key. While he used to only work under the moonlight, he now works through day and night. As Singaporeans remain stuck on their screen through busy days, Yue Lao has adopted new techniques to get these singles from the screen, to him. Similar to the invisible threads of the World Wide Web, he has found a new way to tie his red strings to soul mates, bringing new meaning to connectivity. He assesses and spins a vast weave which goes through thousands of singles each day. Some may think his new ways have lost that distinct feeling, but in today's fast-paced environment, we can't doubt his efficiency.
#
Artist: Jacinta Chong, @erxinta (SG)
Smooth Fine Art Print on Smooth Fine Art Paper, 2020
A0 size, unframed 

For more information, email design@kult.com.sg

Don't wish to pay for postage? You can personally collect the item at Kult gallery by entering the code "SELFCOLLECTX01" when you checkout!

Postage only covers normal mail. For express shipping, kindly e-mail orders@kult.com.sg.