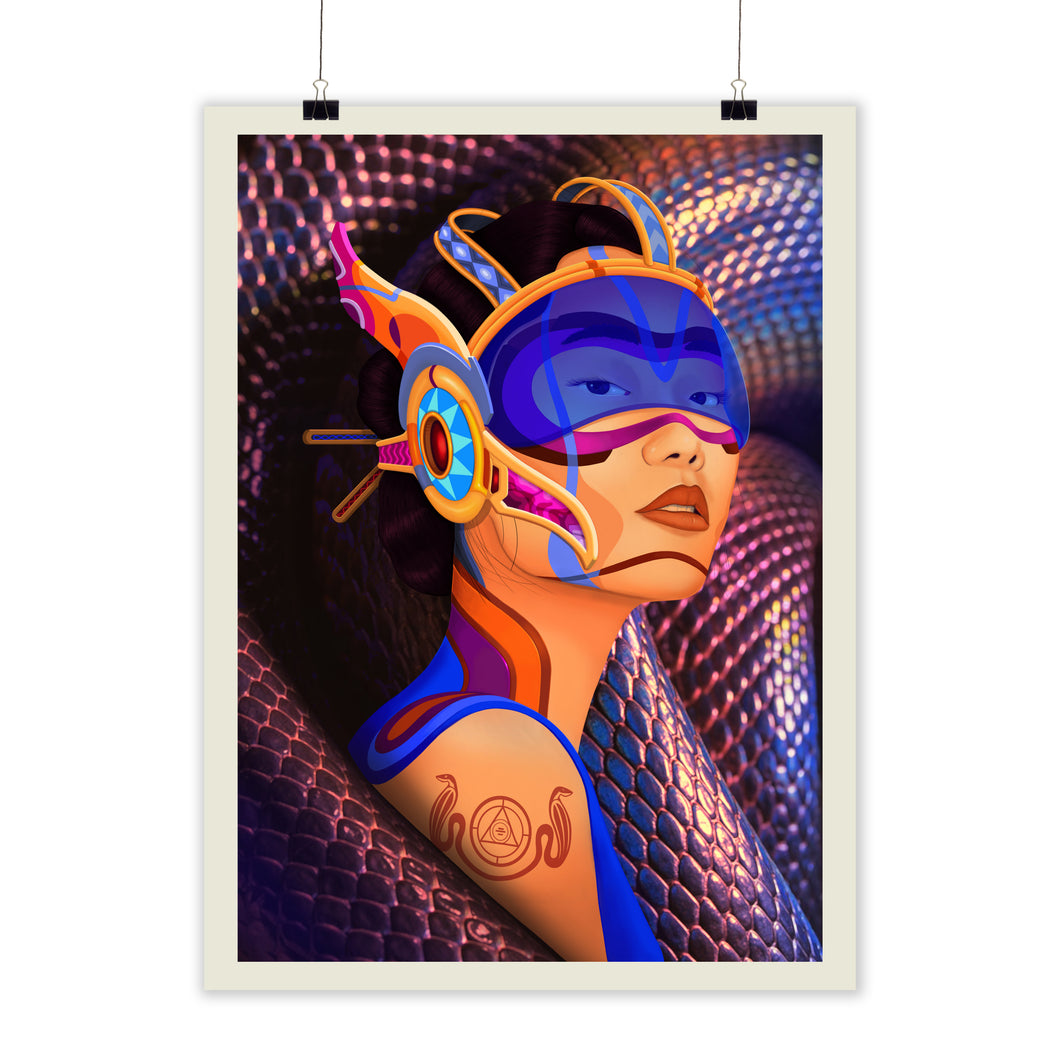 Didier 'Jaba' Mathieu - Sister Nu
Regular price $450.00 Sale
From 10 - 12 January, Kult curated a group exhibition featuring 20 artists for Singapore Chinese Cultural Centre's REMIX Festival as part of Singapore Art Week. MYTHOLOGY: THE REMIX challenged artists to reinterpret traditional Chinese Mythology characters and stories with a modern twist.

---
Traditionally depicted as a woman with a serpent shaped body, Nu Wa is now depicted with her upper body blending into a rolled snake. She wears a futuristic helmet protecting her eyes from bizarre rays through her travels between different dimensions. As part of the snake brotherhood, she proudly dons a snake tattoo on her right shoulder.
--
Artist: Didier Jaba Mathieu, @didierjabamathieu
Smooth Fine Art Print on Smooth Fine Art Paper, 2020
A1 size, unframed

For more information, email design@kult.com.sg

Don't wish to pay for postage? You can personally collect the item at Kult gallery by entering the code "SELFCOLLECTX01" when you checkout!

Postage only covers normal mail. For express shipping, kindly e-mail orders@kult.com.sg.