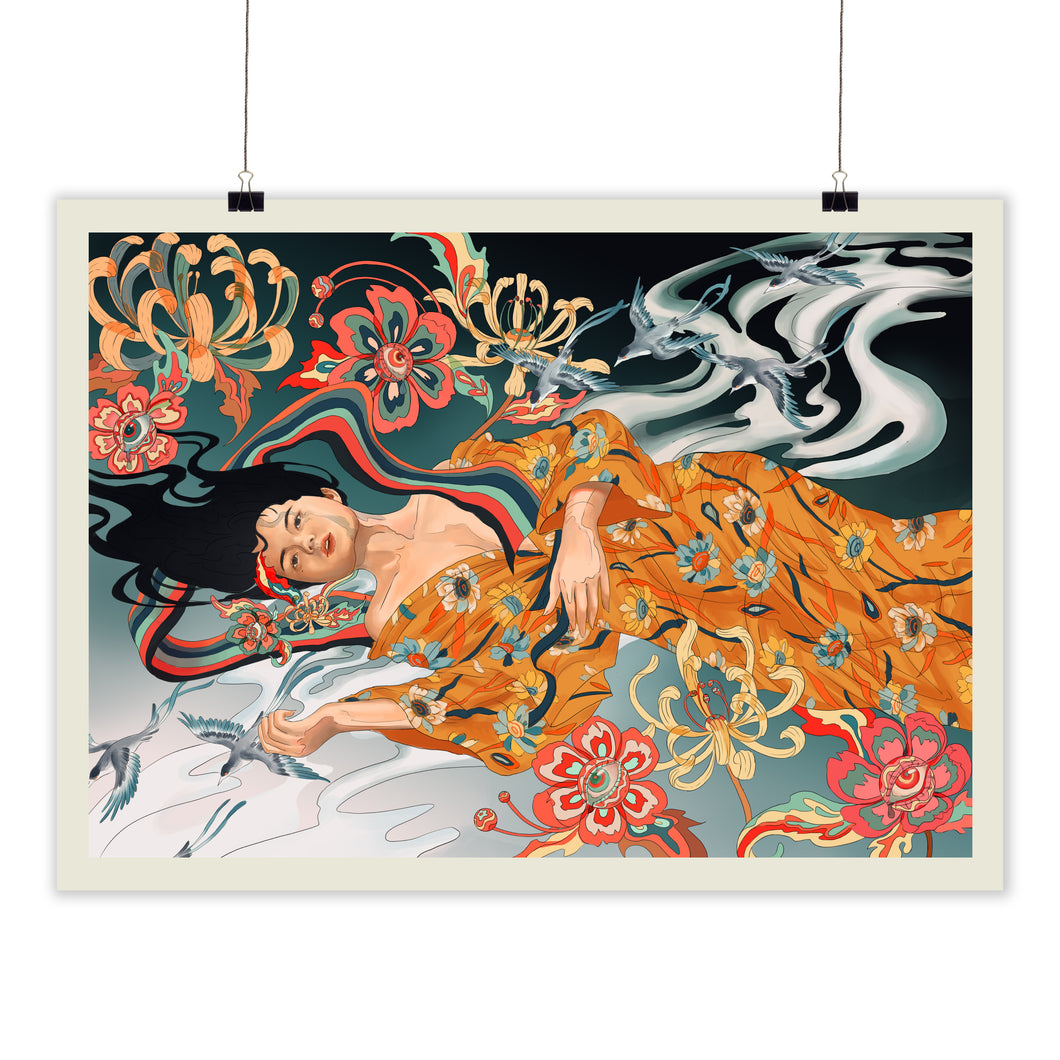 Charmaine Tan - Silver River
Regular price $350.00 Sale
From 10 - 12 January, Kult curated a group exhibition featuring 20 artists for Singapore Chinese Cultural Centre's REMIX Festival as part of Singapore Art Week. MYTHOLOGY: THE REMIX challenged artists to reinterpret traditional Chinese Mythology characters and stories with a modern twist.

---
"Silver River" is a contemporary reinterpretation of the seven daughters of the Jade Emperor. The legend tells the story of Zhinu the youngest daughter and her stay on earth with a cowherd. When her father finds out about her absence, he had her brought back to heaven and the lovers were banished to opposite sides of the Milky Way. Once a year, on the 7th day of the 7th lunar month, a flock of magpies would form a bridge to reunite the lovers for one day.
--
Artist: Charmaine Tan, @c.mainee (SG)
Smooth Fine Art Print on Smooth Fine Art Paper, Edition of 30, 2020
A1 size, unframed

For more information, email design@kult.com.sg

Don't wish to pay for postage? You can personally collect the item at Kult gallery by entering the code "SELFCOLLECTX01" when you checkout!

Postage only covers normal mail. For express shipping, kindly e-mail orders@kult.com.sg.