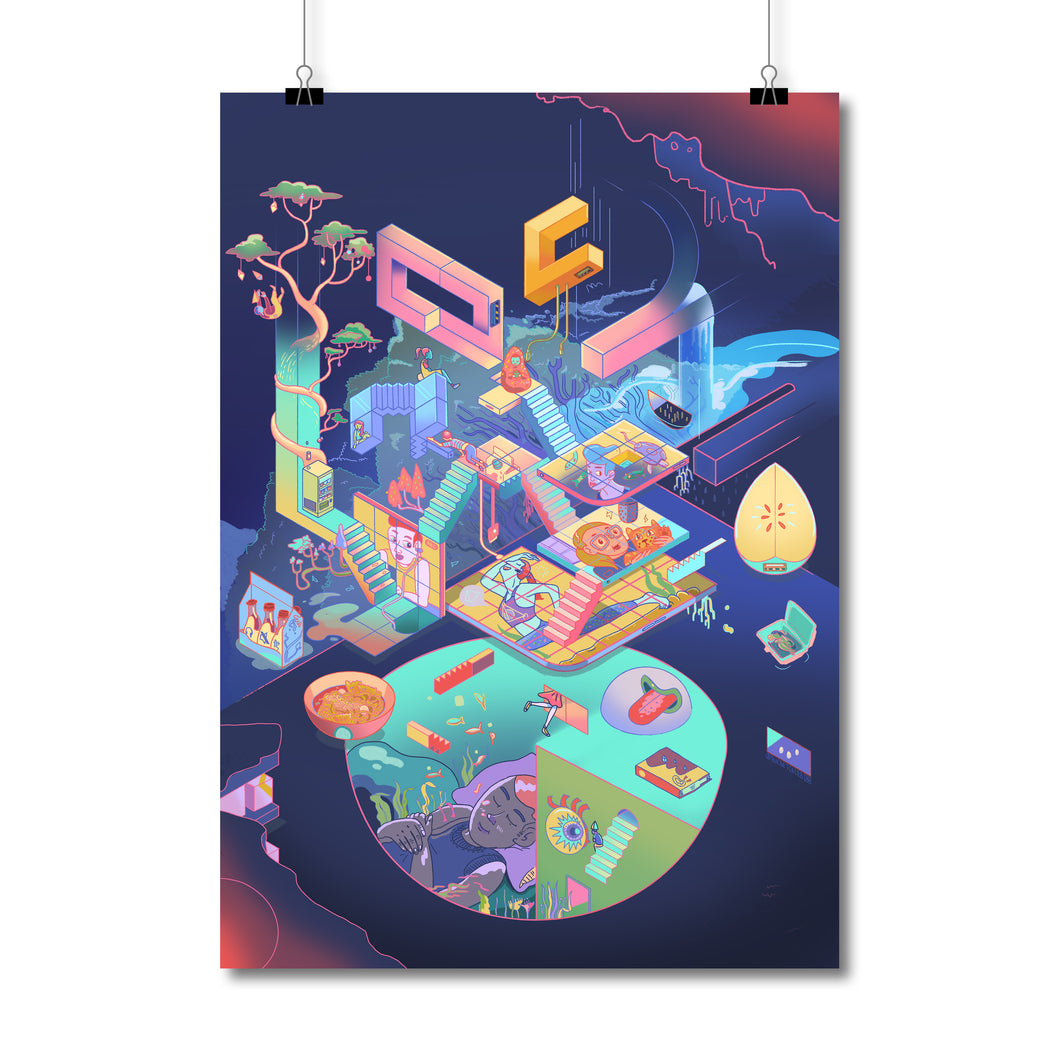 Bucketcalebcaleb- Escaping My Noise
Regular price $55.00 Sale
Someday, 2020 will be a distant memory. During the circuit breaker period, Kult blasted an open call for digital artists regardless of experience, to spew all their feelings onto the virtual canvas under 3 categories - Escapism, F*ckvid-19 and Intimacy. All pain is valid, and we're sure someone out there feels you too. 
---
Escaping My Noise

Before 4th April 2020, I was always struggling with the distractions and the schedule I had created. I always told myself that when I found the time, I would remove myself from all distractions. I would find a way out to a healthier lifestyle for both the mental and physical being. But during the circuit breaker, I became even busier than before. I threw myself into projects and extra curriculum activities on top of the existing schedule. It turns out the noise was all made internally. My desire to progress (to whatever goal I was aiming for) made me flood my head with goals and deadlines.
It could have been driven by fear or insecurity. I felt like I was trying to run from whatever inner self I was still unsure of how to deal with. In hindsight, reflecting on all the mediums I was using to cope, I might find some clues to help me.

---
Artist: Bucketcalebcaleb, @bucketcaleb (SG)
Category: Escapism
Smooth Fine Art Print on Smooth Fine Art Paper, Unframed

For more information, email design@kult.com.sg

Don't wish to pay for postage? You can personally collect the item at Kult Gallery by entering the code "SELFCOLLECTX01" when you checkout!

Postage only covers normal mail. For express shipping, kindly e-mail orders@kult.com.sg.