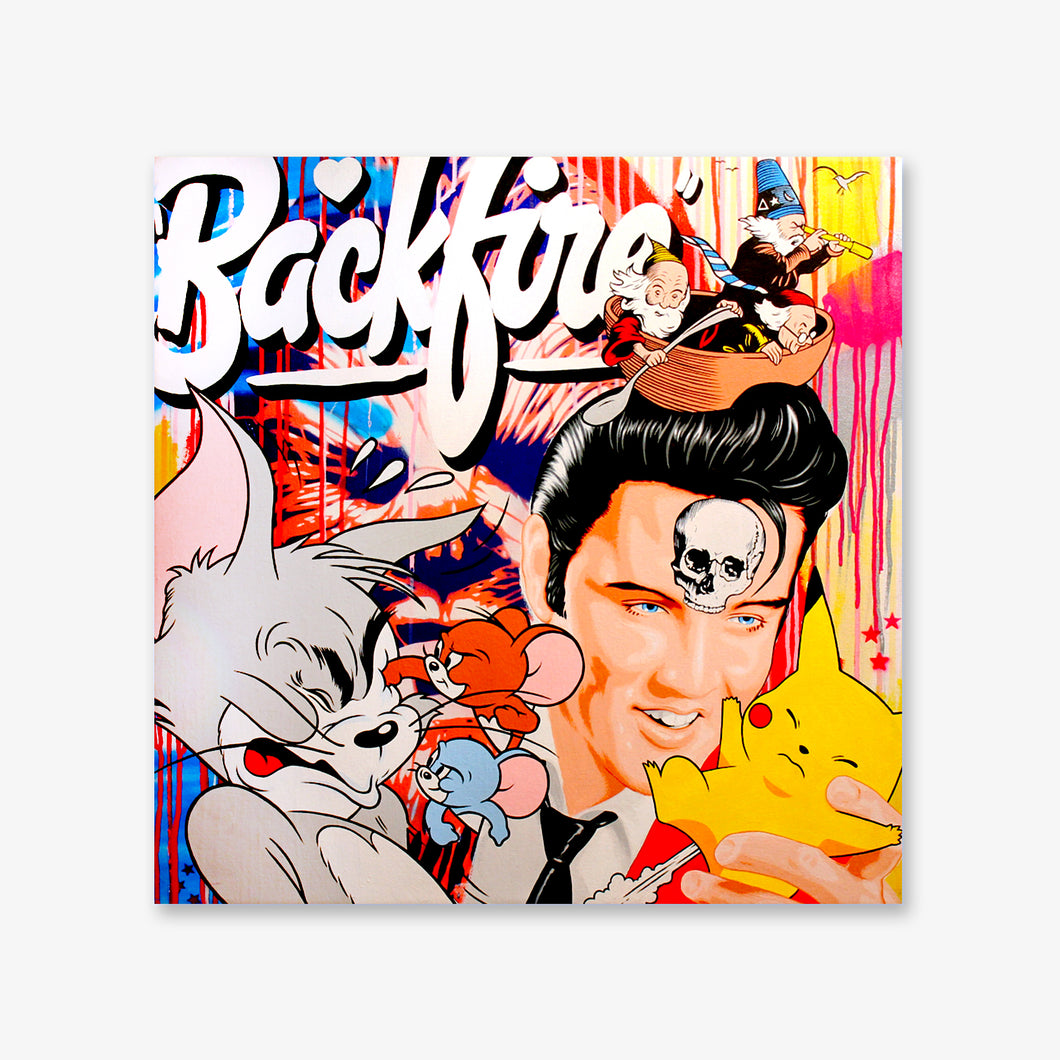 Ben Frost - Backfire
Regular price $5,000.00 $4,000.00 Sale
This artwork is from the exhibition 'The Perfect Drug', held at Kult Gallery from February to March 2013.  
Ben Frost is an Australian artist known for his kaleidoscopic Pop Art and mash-up paintings that take inspiration from areas as diverse as graffiti, collage, photo-realism and sign writing. By subverting mainstream iconography from the worlds of advertising, entertainment and politics, he creates a visual framework that is bold, confronting and often controversial.
---
Artist: Ben Frost (AUS)
Information:
Measurement: 61cm x 61cm
Material: Acrylic on canvas
For more information, email design@kult.com.sg

Don't wish to pay for postage? You can personally collect the item at Kult Gallery by entering the code "SELFCOLLECTX01" when you checkout!

Postage only covers local normal mail. For international and/or express shipping, kindly e-mail orders@kult.com.sg.