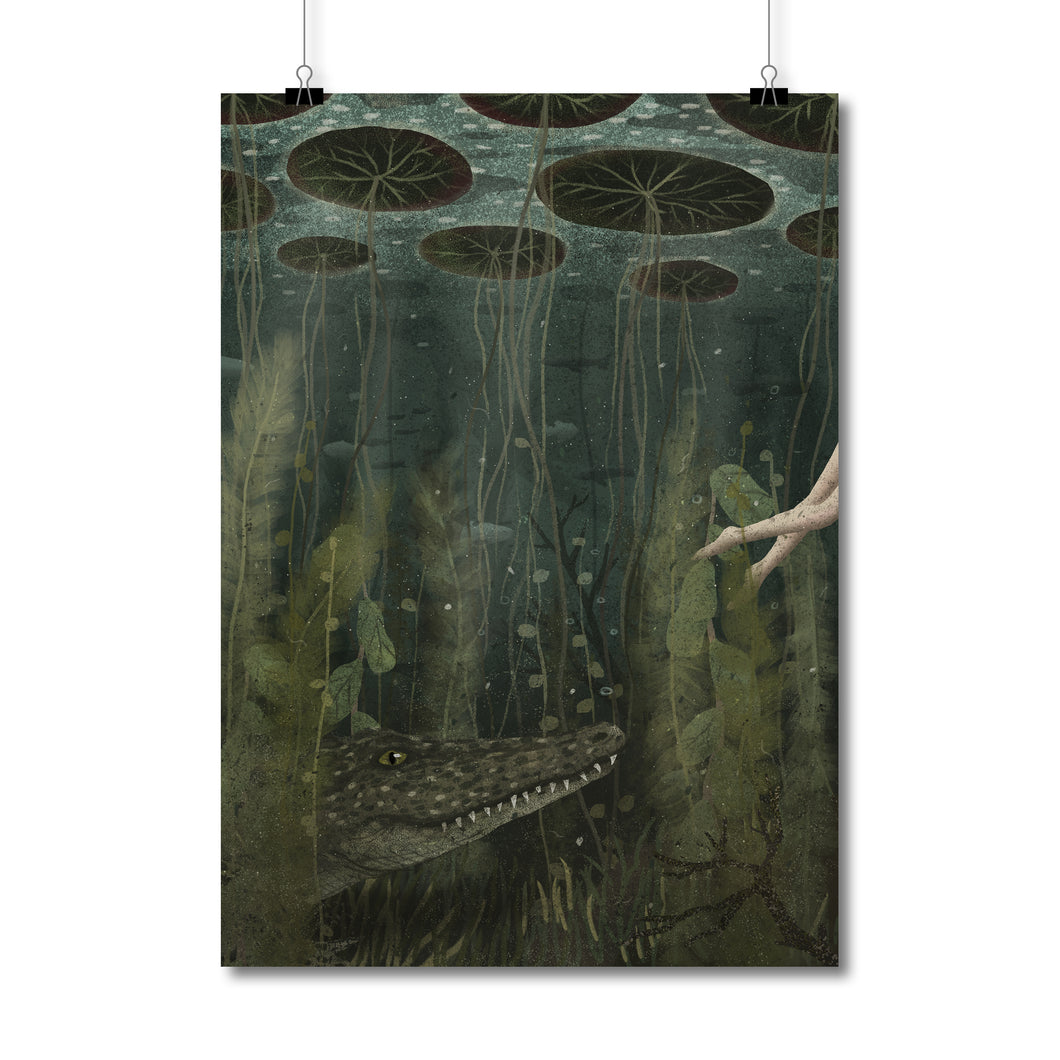 Ayesha Jumari - Swimming in a Dream
Regular price $128.00 Sale
Someday, 2020 will be a distant memory. During the circuit breaker period, Kult blasted an open call for digital artists regardless of experience, to spew all their feelings onto the virtual canvas under 3 categories - Escapism, F*ckvid-19 and Intimacy. All pain is valid, and we're sure someone out there feels you too. 
---
Swimming in a Dream

Where my physical body cannot (or isn't allowed to) go, my mind still can. Dreaming has become something of an escape for me in this weird and terrifying time of COVID-19 and stay home restrictions. I've spent a lot of the circuit breaker exploring, flying and swimming through strange, beautiful landscapes in my sleep, like this underwater oasis from a recent dream. Lately however, crocodiles, which are a recurring symbol of fear and anxiety for me, have begun to appear and I suspect that even in dreams, the waking life worries I sleep to get away from still lurk just beneath the surface.
---
Artist: Ayesha Jumari,  @ayeshajumari (SG) 

Category: Escapism
Smooth Fine Art Print on Smooth Fine Art Paper, Unframed

For more information, email design@kult.com.sg

Don't wish to pay for postage? You can personally collect the item at Kult Gallery by entering the code "SELFCOLLECTX01" when you checkout!

Postage only covers normal mail. For express shipping, kindly e-mail orders@kult.com.sg.