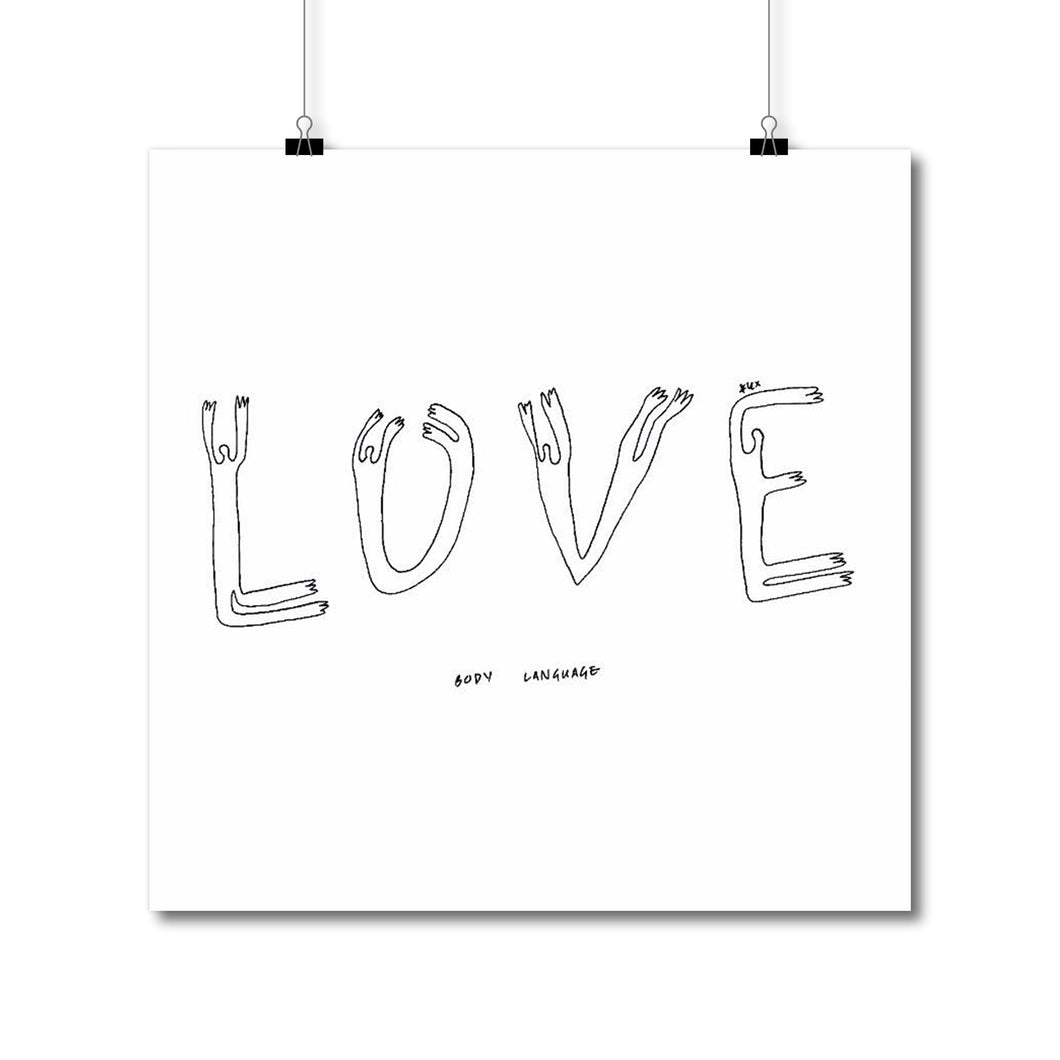 Alex Knight - Body Language
Regular price $55.00 Sale
Someday, 2020 will be a distant memory. During the circuit breaker period, Kult blasted an open call for digital artists regardless of experience, to spew all their feelings onto the virtual canvas under 3 categories - Escapism, F*ckvid-19 and Intimacy. All pain is valid, and we're sure someone out there feels you too. 
---
Body Language

At times many (myself included) may find it difficult to express exactly what they are feeling towards others or their environment. The figures spelling out the word "Love" are barely reflections of the human form, with the implication of a head, two arms and two legs but simple enough to be flat and featureless such that seeing the words spelt out on paper by a line drawing is comical in the sense that that is a deeply untrue reflection of real-life instances involving real people and actual interactions. I chose the word "Love" since personally I rarely use the word to express feelings towards anyone, regardless of their relationship with me be it familial or platonic, which is not to say I do not feel that way, much rather that I have trouble correctly expressing myself since I feel at times awkward with the intimacy associated with the emotion. Therefore I created this piece as a satirical form of "actions speak louder than words."
---
Artist: Alex Knight, @angryketchup (SG)
Category: Intimacy
Smooth Fine Art Print on Smooth Fine Art Paper, Unframed

For more information, email design@kult.com.sg

Don't wish to pay for postage? You can personally collect the item at Kult Gallery by entering the code "SELFCOLLECTX01" when you checkout!

Postage only covers normal mail. For express shipping, kindly e-mail orders@kult.com.sg.