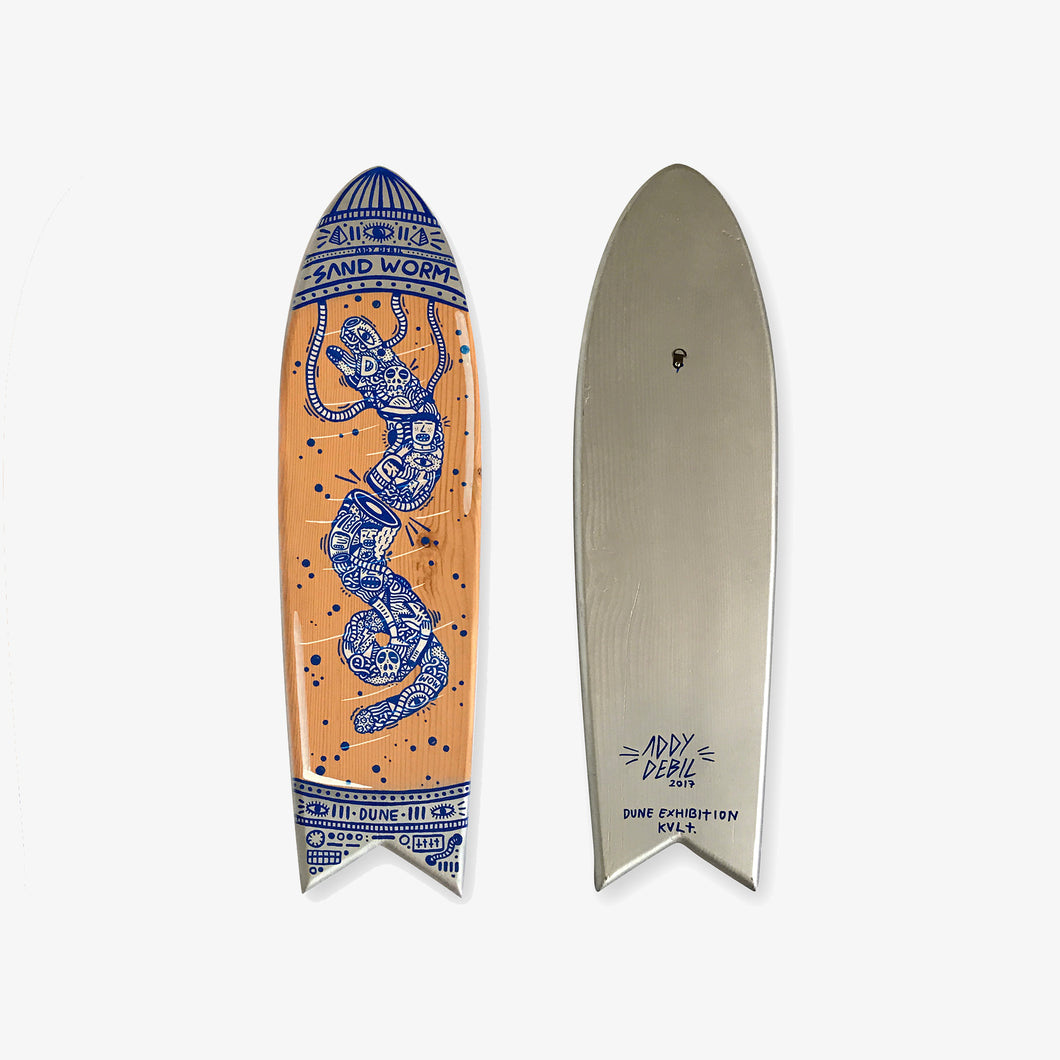 Addy Debil - Sandworm in Axolotl Tank
Regular price $250.00 Sale
From 1 - 30 Dec 2017, Kult Gallery transformed into the planet Arrakis from the sci-fi cult favourite novel by Frank Herbert, Dune. The works of over 15 artists across disciplines are at Dune: A Sci-fi Art Show. An air of surrealism honors these artworks on view, coupled with a renewed belief in art as a tool to further the stories of science. The works essentially fold fact into fantasy and can be interpreted as relics, tributes and results of Frank Herbert's Dune philosophy. The exhibition is also a timely reminder in the context of many current issues including oil conflicts in the Middle East, medical experimentations to prolong life and intellectual conferences on the future of Artificial Intelligence.
Addy Debil's artwork aids in moving the story forward by bringing Arrakis' Axolotl Tanks into view. As Dune stands for the idea that technology should only exist to enhance the capabilities of the human mind and not replace it, these tanks, just one of many unique technologies on the planet, allow artificial breeding of humans while coding them with the required skills, aptitudes and reflexes.
---
Artist: Addy Debil (ID)
Acrylic paint and Marker on Cruiser Board, 2017
20 x 75 x 2.5 cm 
For more information, email design@kult.com.sg

Don't wish to pay for postage? You can personally collect the item at Kult gallery by entering the code "SELFCOLLECTX01" when you checkout!

Postage only covers normal mail. For express shipping, kindly e-mail orders@kult.com.sg.