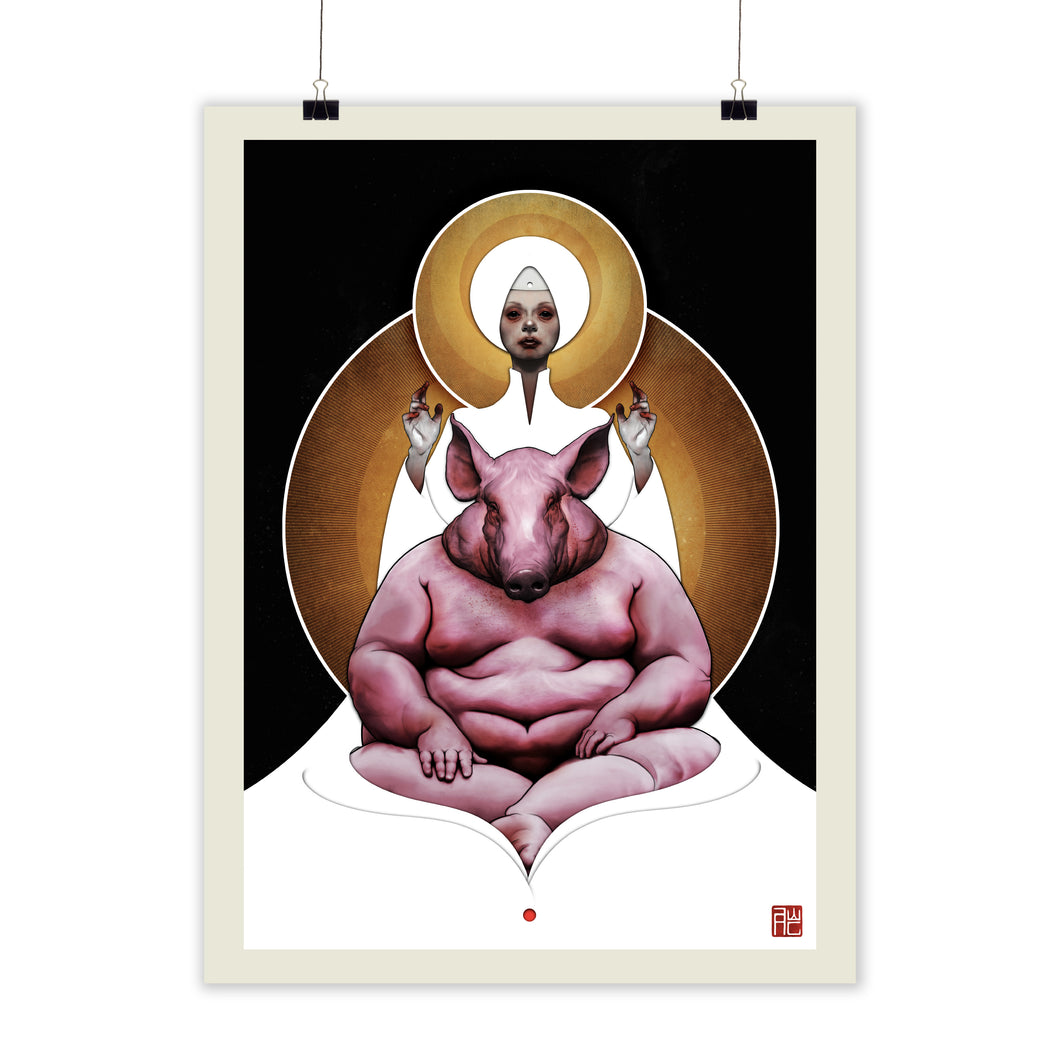 A Whispering Campaign - Reparation for Earthly Delights
Regular price $245.00 Sale
From 10 - 12 January, Kult curated a group exhibition featuring 20 artists for Singapore Chinese Cultural Centre's REMIX Festival as part of Singapore Art Week. MYTHOLOGY: THE REMIX challenged artists to reinterpret traditional Chinese Mythology characters and stories with a modern twist.

---
Kuanyin and Pigsy's moment of reflection on cardinal sins. A depiction of the complexities and depths of emotion (guilt, shame, disgust, dread, contempt and acceptance) found in an act of reconciliation and forgiveness not typically dwell upon and elaborated in traditional interpretation of pigsy transformation. 

Figurative/cultural symbolism is reimagined as abstractions (white circle on Kuanyin forehead in place of the imagery of Amitabha and red circle beneath Pigsy instead of visual reenactment of his indulgence on earthly pleasures) as a demonstration of a progressively homogenized approach in the visual representations of meaning in our day and age.
---
Artist: A Whispering Campaign, @kitctrlaltdelyou (SG)

Smooth Fine Art Print on Smooth Fine Art Paper, 2020
A2, A1, A0 size, unframed

For more information, email design@kult.com.sg

Don't wish to pay for postage? You can personally collect the item at Kult gallery by entering the code "SELFCOLLECTX01" when you checkout!

Postage only covers normal mail. For express shipping, kindly e-mail orders@kult.com.sg.