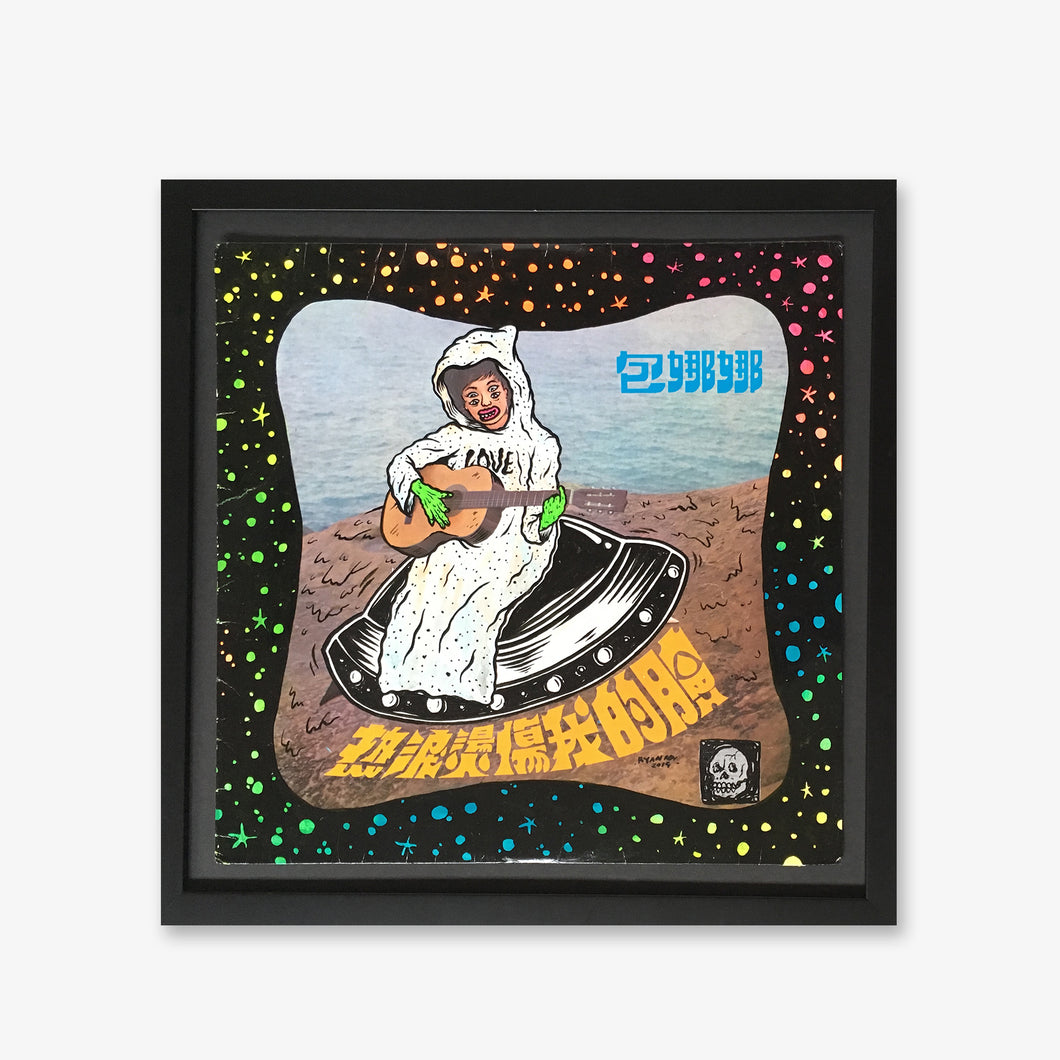 Ryan Ady Putra - This is a Love Song
Regular price $250.00 $100.00 Sale
This artwork is created by Ryan Ady Putra for the 'Power Records' exhibition that was held at Kult Gallery from 16 September to 31 October 2016.
Ryan Ady Putra is an Indonesia-based artist, whose recurring motifs of nude women, skulls and flames showcase his young rebellious persona. Working across a range of mediums, each of the artist's works captures a story or an episode unique to it his distinctively raw style.
---

Artist: Ryan Ady Putra (ID) 
Information:

Measurement: 38 x 38cm, framed 
Material: Indian Ink, Gouache, Ecoline on Vinyl Record Sleeve

Don't wish to pay for postage? You can personally collect the item at Kult Gallery by entering the code "SELFCOLLECTX01" when you checkout!

Postage only covers local normal mail. For international and/or express shipping, kindly e-mail orders@kult.com.sg.