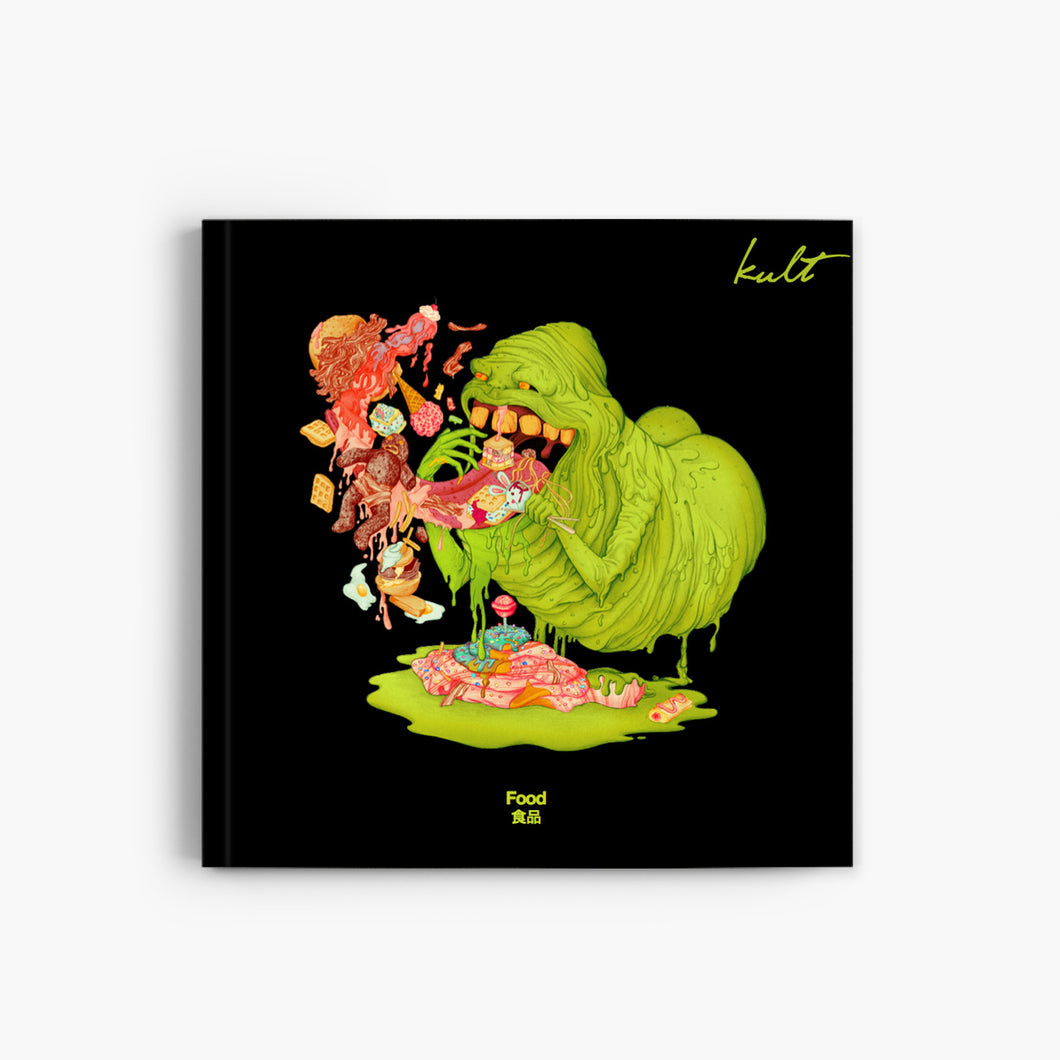 Issue #08 - Food
As the world is facing a food crisis unlike anything it has seen in 50 years, we also face the conflicting problem of obesity. The spike in global food prices has turned nations into fast food junkies due to their low cost and ease of access. 
Small farmers are being shut out of business and being replaced by behemoth factory farms on a global scale. As food penetrates modern media with tv shows and websites, we look at the subject from a new angle.
This issue of kult examines the topic of food and facts related to the fuel which keeps us alive. We asked 40 artists to prepare a visual feast on this subject which is near and dear to us all. Bon Appetit...
Don't wish to pay for postage? You can personally collect the item at Kult Gallery by entering the code "SELFCOLLECTX01" when you checkout!
Postage only covers local normal mail. For international and/or express shipping, kindly e-mail orders@kult.com.sg.