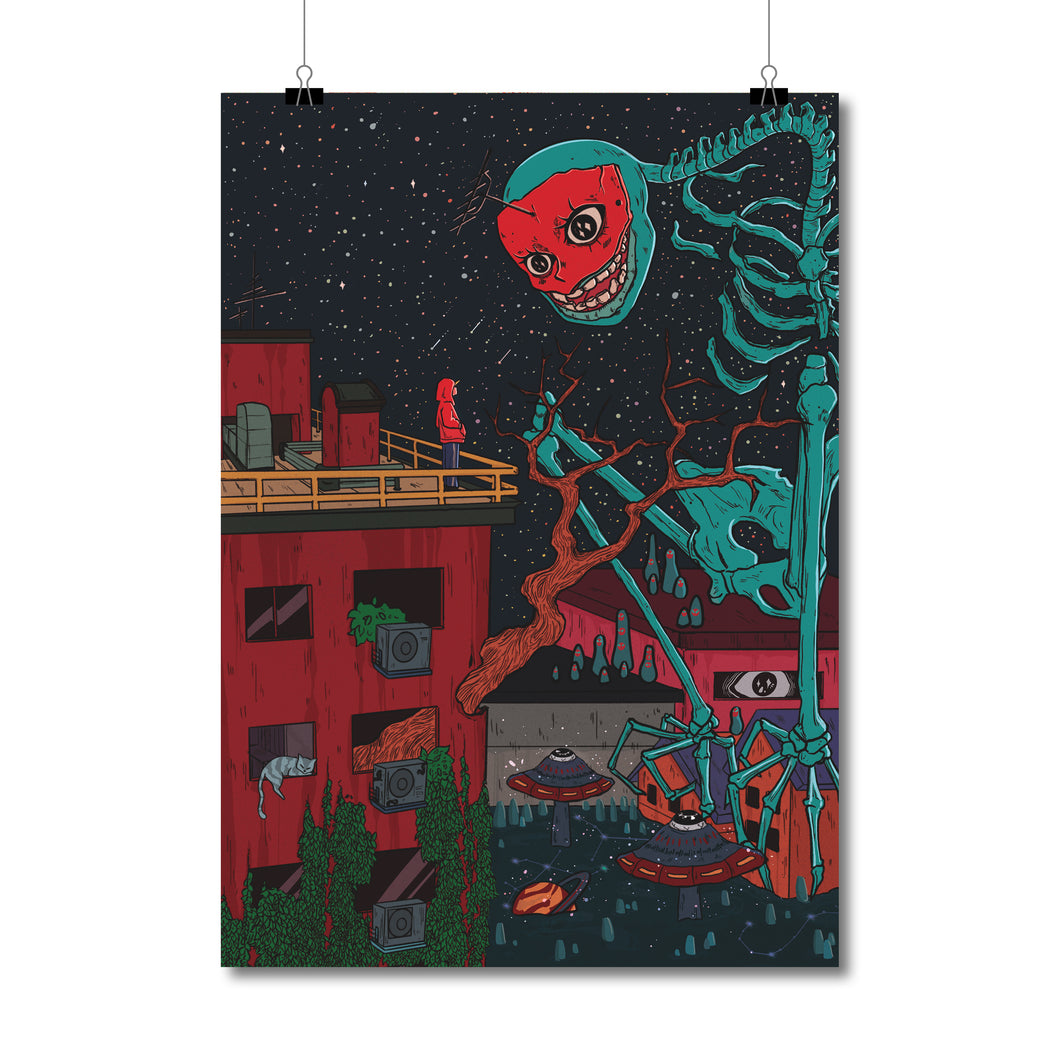 oakai - "nature is healing"
Regular price $32.00 Sale
Someday, 2020 will be a distant memory. During the circuit breaker period, Kult blasted an open call for digital artists regardless of experience, to spew all their feelings onto the virtual canvas under 3 categories - Escapism, F*ckvid-19 and Intimacy. All pain is valid, and we're sure someone out there feels you too. 
---
"nature is healing"

In which I finally have the time to confront my inner demons on top of an apocalyptic HDB. Just chilling with it, you know. Isolation has been a catalyst for the mounting anxieties that I've constantly managed to escape pre-circuit breaker. And even though it's hell to think about, I tell myself that it is necessary and that it's the first step to healing. This is an envisioned headspace - and my first try at putting things into perspective for the betterment of myself.
---
Artist: oakai, @oakai (SG)
Category: Escapism
Smooth Fine Art Print on Smooth Fine Art Paper, Unframed

For more information, email design@kult.com.sg

Don't wish to pay for postage? You can personally collect the item at Kult Gallery by entering the code "SELFCOLLECTX01" when you checkout!

Postage only covers normal mail. For express shipping, kindly e-mail orders@kult.com.sg.