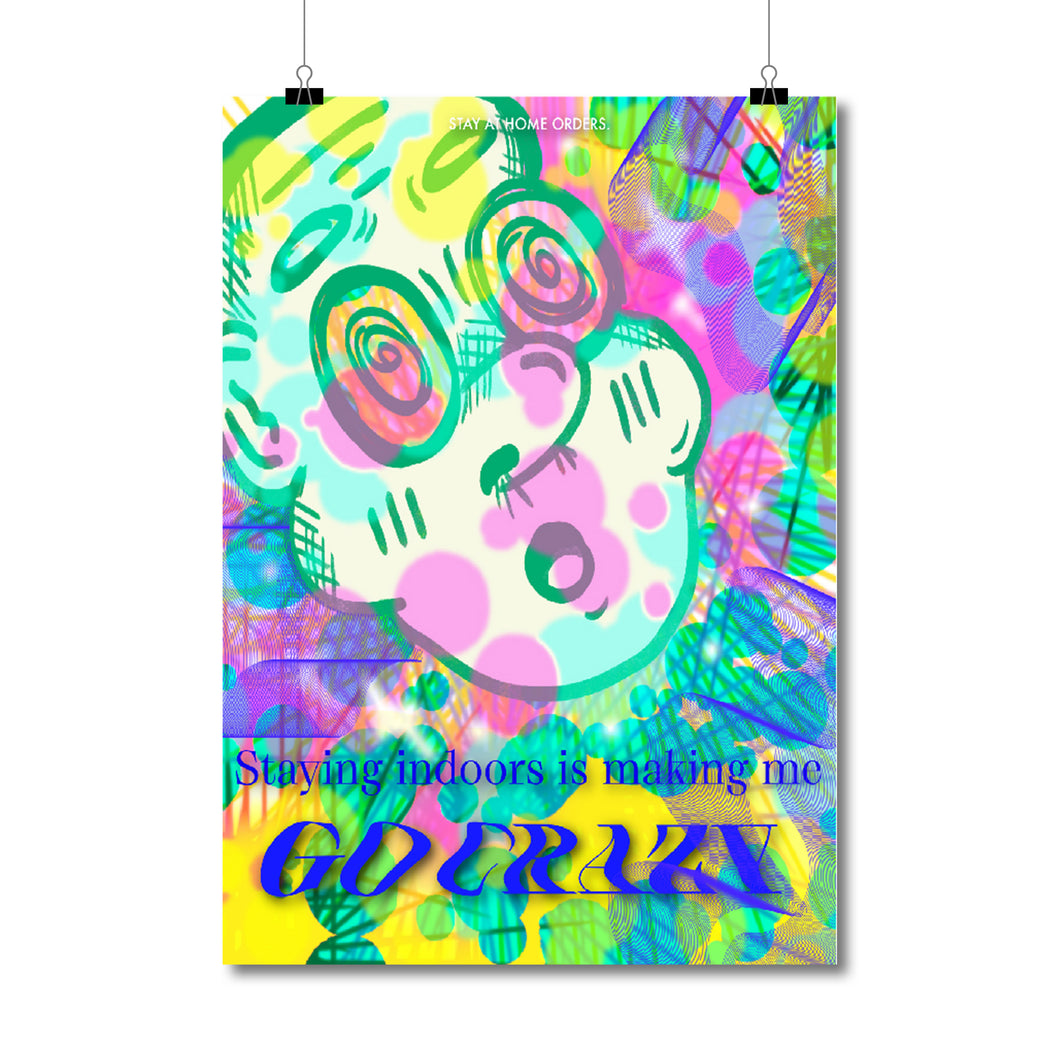 Janelle Hiew - Stay at Home Orders
Regular price $28.00 Sale
Someday, 2020 will be a distant memory. During the circuit breaker period, Kult blasted an open call for digital artists regardless of experience, to spew all their feelings onto the virtual canvas under 3 categories - Escapism, F*ckvid-19 and Intimacy. All pain is valid, and we're sure someone out there feels you too. 
---
Stay at Home Orders

Staying at home isn't easy. After a while, you'll start craving the outdoors. Disorientation, boredom and lack of physical interaction with people will start "driving you crazy". More time to do things means more time to waste. Thinking about things 24/7 has become the norm, scattered thoughts, crazy brain patterns. This is a visual representation of how I'm feeling after staying indoors and staring at my bedroom ceiling.
---
Artist: Janelle Hiew, @oh.no._.jenel (SG)
Category: F*ckvid-19
Smooth Fine Art Print on Smooth Fine Art Paper, Unframed

For more information, email design@kult.com.sg

Don't wish to pay for postage? You can personally collect the item at Kult Gallery by entering the code "SELFCOLLECTX01" when you checkout!

Postage only covers normal mail. For express shipping, kindly e-mail orders@kult.com.sg.