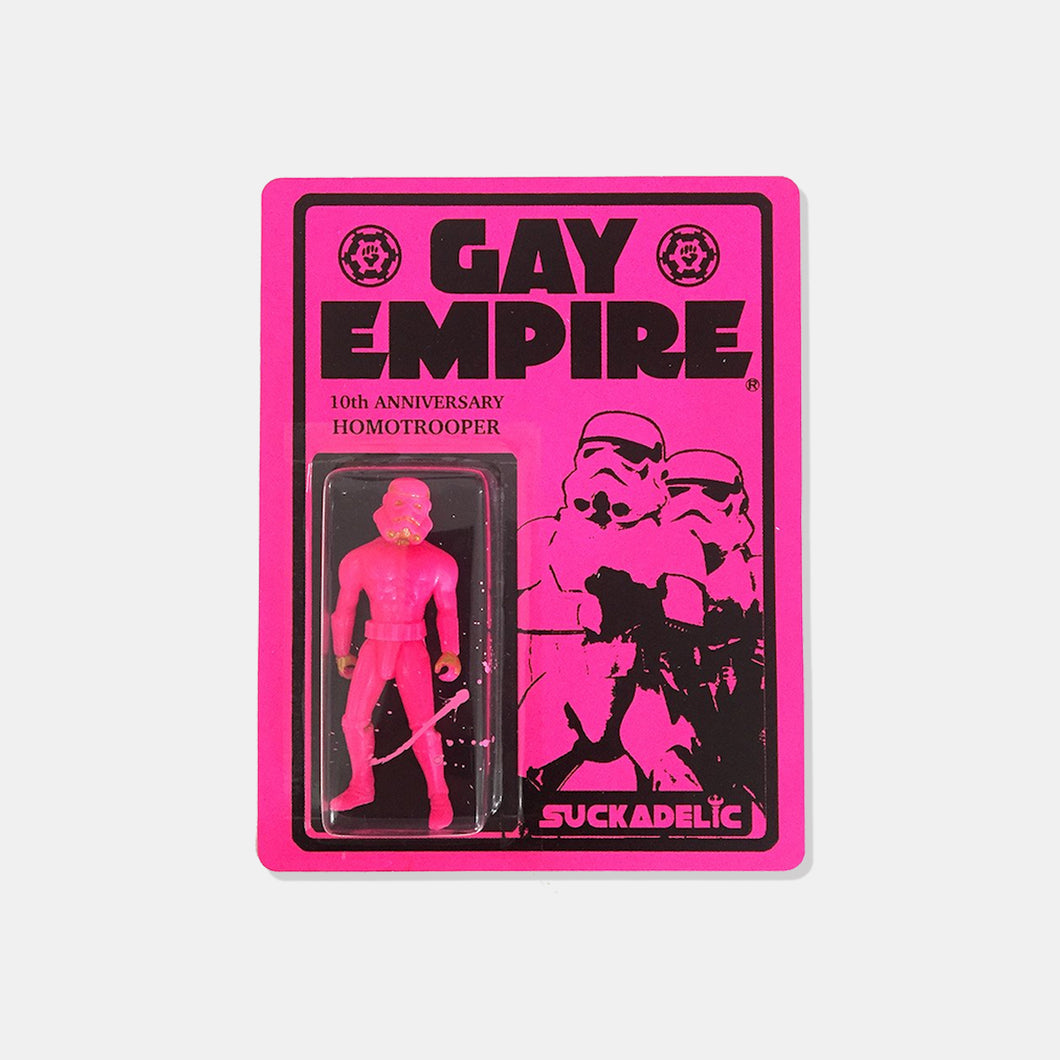 THE SUPER SUCKLORD - 10TH ANNIVERSARY HOMOTROOPER
Regular price $120.00 $100.00 Sale
The Sucklord is despised, influential and self-christened as "The King of Bootlegs". Running till 10 November 2018, his retrospective exhibition at Kult gallery, Bootleg Toy Supervillain offers in-your-face social commentary on themes like pornography, politics, memes and the fine arts. 
This is a limited edition 10th Anniversary HOMOTROOPER by The Sucklord, specially brought in for THE BOOTLEG TOY SUPERVILLAIN exhibition at Kult Gallery.
---
Artist: THE SUPER SUCKLORD (US)
Resin bootleg figures in blister packs on mounted silkscreen graphic cards.
Size: 22 x 17cm
For more information + to request for an exhibition e-catalogue, email design@kult.com.sg

Don't wish to pay for postage? You can personally collect the item at Kult gallery by entering the code "SELFCOLLECTX01" when you checkout!

Postage only covers normal mail. For express shipping, kindly e-mail orders@kult.com.sg. Orders will be shipped out after 10 November 2018 when the exhibition ends.